Title: A Kind of Home
Author: Lane Hayes
Series: A Kind of Stories #4
Publisher: Dreamspinner Press
Page Count: 224 pages
Release Date: June 23, 2017
Genre(s): M/M, Contemporary Romance
Reviewer: ~Wendy~
Rating: 4 Stars out of 5

~Synopsis~

A Kind Of Story

Isaac Dalton is the guitarist for Spiral, arguably the biggest rock band in the world. The band's meteoric rise to superstardom has its perks, but fame and fortune aren't all they're cracked up to be. Nonstop touring and performing exhaust Isaac, and when an overzealous fan makes it imperative that he travel with a clingy bodyguard, he is ready for a break from the madness. More so when his newly single first crush shows up on his doorstep. Adam is strictly off-limits. He's a memory from a place Isaac would rather leave behind. And he's straight.

Fun-loving former athlete slash construction worker Adam McBride desperately needs a new beginning. And New York City is the perfect place to start over and think about how to rebuild his life. A short stint as roommates with his brother's best friend from high school seems like a mutually beneficial arrangement. However, when friendship gives way to fierce attraction, both men find themselves in uncharted and possibly dangerous territory. Isaac has to decide if he's willing to take the ultimate risk for a kind of love and a kind of home he never dreamed possible.
---

****4 Stars****
---
I really enjoyed this "friends to lovers" story. Also…it has a rockstar…big plus for me. 😛
This book can be read as a stand alone. Even though books 1 and 3 are about the other members of the band, they can all be read as single stories. I myself have read all of them, and I especially liked the books about the band…Rockstar fan right here. 😛
Isaac is the guitarist for the famous band "Spiral".
He really loves being in the band, but lately, it hasn't been as much fun as it used to be. He is exhausted from all the tours and a bit concerned because some crazed creepy fan keeps sending him creepy messages.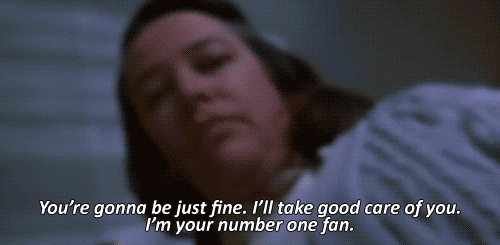 All he wants to do when he gets home from his latest tour is sleep in his own bed and enjoy some private time. So imagine his surprise, when his housesitter/guest, who was only supposed to stay a week, is still in his apartment weeks later, when he gets home.
---
Adam is the brother of the guy Isaac was best friends with in high school.
He is also Isaacs biggest teenage crush. He still very much likes the man and Adam's looks only got better over time, but Isaac has managed to keep his lusty feelings in check…well mostly…because Adam is straight after all.
Adam has recently gotten divorced after staying in a marriage that hadn't been working for years. He is loyal to a fault, but he was also relieved when his ex-wife threw in the towel. Their marriage wasn't the only thing that ended though…so did his job. Staying with Isaac for the time being to get his life back in order seems like a very good plan.
But Adam hasn't  been completely honest about himself, and things are about to get complicated (and hot) when the two of them figure out their mutual attraction for one another.
---
I really liked both MC's a lot. I liked Adam a bit more though.
Even though the whole book is in Isaac's pov, it was very clear to me what Adam was thinking and feeling. I liked the fact, that his failed marriage thought him how important is to communicate…and he did, he really did. Isaac was a bit more stubborn and it took him a bit longer to completely open up, even to his bandmates.
At the end, he still pulled a stunt that made me want to throttle him, but I did understand where he was coming from, and he had the best intentions at heart…
These guys were also very hot together…
I especially liked the scene where Adam bottoms for the first time. 😛
"He rode my fingers like a pro while my dick drooled precum against the back of his thigh."
---
I really enjoyed this one and it's definitely one of my favorites in the series. I have no idea if there will be more, but I hope so. 😀
---
---