Title: At Attention
Author: Annabeth Albert
Series: Out of Uniform, Book #2
Publisher: Carina Press
Release Date: April 10, 2017
Genre(s): M/M, Contemporary Romance / Military
Length: 73,000
Reviewer: ~Kristin~
---
 ~Synopsis~
Lieutenant Apollo Floros can ace tactical training missions, but being a single dad to his twin daughters is more than he can handle. He needs live-in help, and he's lucky a friend's younger brother needs a place to stay. He's surprised to see Dylan all grown up with a college degree…and a college athlete's body. Apollo's widowed heart may still be broken, but Dylan has his blood heating up.
It's been eight years since the teenage Dylan followed Apollo around like a lovesick puppy, and it's time he showed Lieutenant Hard-to-Please that he's all man now—an adult who's fully capable of choosing responsibility over lust. He can handle Apollo's muscular sex appeal, but Apollo the caring father? Dylan can't afford to fall for that guy. He's determined to hold out for someone who's able to love him back, not someone who only sees him as a kid brother.
Apollo is shocked by the intensity of his attraction to Dylan. Maybe some no-strings summer fun will bring this former SEAL back to life. But the combination of scorching desire and warm affection is more than he'd expected, and the emotion between them scares him senseless. No fling lasts forever, and Apollo will need to decide what's more important—his past or his future—if he wants to keep Dylan in his life.
Book Two of the Out of Uniform series
This book is approximately 73,000 words
∴
~Buy Links~
∴
---
At Attention (Out of Uniform #2) by Annabeth Albert
*****4.5 Stars*****
---
Before I even read a blurb for this book, knowing it was going to be Apollo's story, I'm not gonna lie….I was so excited.  In Off Base, Apollo was such a force of strength and integrity; you couldn't help but fall in love with him. In all honesty, I'm not always a huge fan of age gap stories, but the idea that he falls for his kids caretaker…
…I was sold.
---
From Off Base, we knew the basics of Apollo's story, a former SEAL team commander, he is a widower and a single dad.  When At Attention starts, Apollo is raising his twin five-year-old daughters, and it has been two years since the passing of his husband, Neal.  There is no denying Apollo had been struggling, finding it easy to slip into a spiral of grief and regret, but most of all he is lonely.
Apollo's mother, who lives in a converted apartment above the garage to help with the girls, is taking a dream vacation and will be gone most of the summer.  Dustin, Apollo's best friend, has just the solution in his baby brother, Dylan.  Ok, this is where we're going to have to take a moment… 
…and just appreciate all that is Dylan.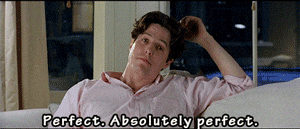 Dylan is just about perfect.
---
He's just graduated from college, he's crazy smart, he's fun, he loves kids, he can find the positive in just about any situation, and he is off the charts HOT.  He is in California to do an internship running a youth summer program; he originally came to spend the summer with his brother who is now being deployed.  Apollo is not crazy about having the kid brother who, he remembers from years ago mooning over him with an obvious crush, spend the summer with him and his girls.  What Apollo doesn't realize is Dylan is no longer a pimple faced teen, oh no, he is definitely all man now.
"He'd waited eight years for Apollo to see him as more that Dustin's pesky little brother"
---
As soon as these two meet, the sparks start to fly.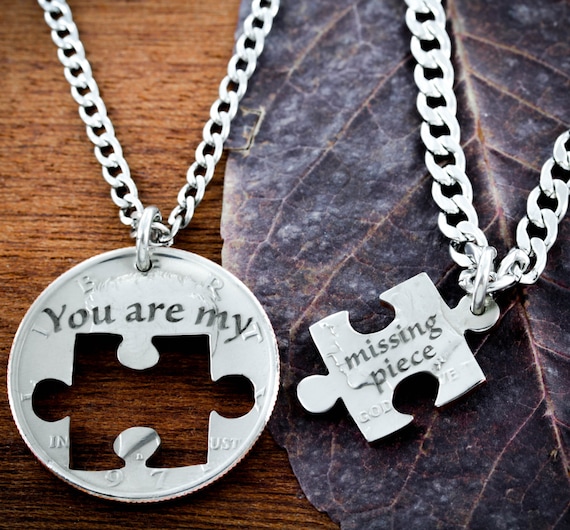 Apollo tries so hard to resist temptation, he wants no part of it, but it proves impossible to deny the attraction between them.  To say the chemistry between these two is off the charts is a huge understatement.  I've read several books by this author, and this book is in a league of its own, she was able to capture something special with this couple. 
When the sex finally happens, it is explosive.
"Life's too short to dance around sex or be afraid to talk about it.  I'm not ashamed of loving it."  
"I want to watch you come."  Apollo turned them so that Dylan was sitting facing the mirrored closet doors. "Fuck you are so hot."  "So are you."
"Fuck I love my big ideas." "I think I do too."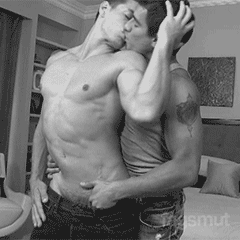 I'm not kidding here; the sex was so hot…and kinky in the best kind of way.  It was fun, playful, filled with dirty talk…yep…it was…yep, AWESOME!
---
But, beyond the sex, Apollo had a lot of issues going on.
He is really emotionally closed off and doesn't want to deal with all the baggage he has left over from Neal's death.  I am really thankful for the dual POV, without it, Apollo would have come across as such an unfeeling asshole.  His saving grace was his actions didn't come from a mean or uncaring place; they were a direct result of his pain.  However; I was very frustrated with how unfairly he was treating Dylan with his hot and cold act.  I have a hard time with the whole I want you…I don't want you routine.  But Dylan was such a strong character, especially for being so young, even with his heart on the line he wasn't going to be jerked around.  He knew what he wanted, how he deserved to be treated and he took a stand.
---
All in all this book is fantastic, I love this series and most of all these two men. 
They just fit together….hopefully forever!
  I highly recommend this book!
…
---