Title: The Bones Beneath My Skin
Author: TJ Klune
Cover by: Reese Dante
Publisher: BOATK Books
Page Count: 375 pages
Genre(s): M/M, Romance, Fantasy
Release Date: October 26, 2018
Reviewer: ~Wendy~
Rating: ✮5 Stars✮
~Synopsis~
In the spring of 1995, Nate Cartwright has lost everything: his parents are dead, his older brother wants nothing to do with him, and he's been fired from his job as a journalist in Washington DC. With nothing left to lose, he returns to his family's summer cabin outside the small mountain town of Roseland, Oregon to try and find some sense of direction. 
The cabin should be empty. 
It's not. 
Inside is a man named Alex. And with him is an extraordinary little girl who calls herself Artemis Darth Vader. 
Artemis, who isn't exactly as she appears. 
Soon it becomes clear that Nate must make a choice: let himself drown in the memories of his past, or fight for a future he never thought possible. 
Because the girl is special. And forces are descending upon them who want nothing more than to control her.
---
---
---
Every single book I have read by this author was magical…no lie. That includes this piece of awesomeness right here!! I am ashamed to say, I was a bit worried when I read the blurb…I mean it is a bit vague, and Artemis Darth Vader…what does that mean??!! Shouldn't have worried…I should never worry when it comes to TJ, he is a sure thing. 😛
---
Now I am gonna be mean and keep my review vague as well. I know TJ doesn't like spoilers and I do worship the altar he writes on…I also think this is a story you should jump into blind…It is much more enjoyable that way.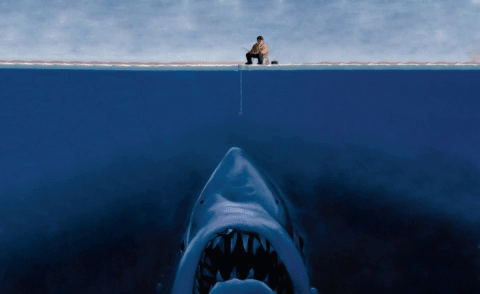 I can honestly say, that I didn't expect anything that happened in this story, but I sure loved every second of it. It wasn't like any other book I have read before. I was captivated the second I started reading, and I finished it in one go…I am still processing while writing this review…
---
I laughed and I cried (wookie-cry face) and I closed it with a big smile on my face…That is all you are getting from me…I am sorry. 😉
I advise everyone to go and "one-click" this one, as soon as you can. You won't be sorry!!! 
---
---