Check out this fantastic new release…




Read Mary's Review…and grab your copy today!




You don't want to miss this book…




More details below!

😀 
---
Title: I Promise You
Author: Shantel Tessier
Series: Dare #2
Page Count: 180 pages
Genre(s): Dark Romance
Release Date: April 26, 2019
Reviewer: ~Mary~
Rating: ✮5 Stars✮
~Synopsis~
You must have read I Dare You first
It was supposed to be a game. I Dare You.
We bought her in 'cause I wanted to play with her. Destroy her.
But plans change and she got caught in the cross fire.
Then I did something far worse. I fell in love with her, but she doesn't know I still have secrets. Ones that could rip us all apart.
We're sharks. Raised to hunt and kill. We take what we want without asking.
We've never needed permission before, so I'm not about to start now.
You think you know everything, but we're about to do what we do best and prove you wrong- I Promise You! 
---
~Purchase Links~
Also Available
$1.99 for a limited time!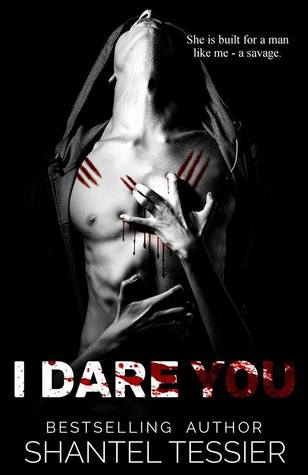 ---