Check out this fantastic new release…




Read Judith's Review…and grab your copy today!




You don't want to miss this book…




More details below!

😀 
---
Title: Mud & Lace
Author: Jay Northcote
Series: Rainbow Place #4
Cover Design: Garrett Leigh/Black Jazz Design
Page Count: 226 pages
Genre(s): M/M, Romance
Release Date: April 25, 2019
Guest Reviewer: ~Judith~
Rating: ✮4 Stars✮
~Synopsis~
When Wicksy falls for drag queen Charlie, they discover that both sexuality and gender can be fluid. 
Simon Wicks—Wicksy to his rugby teammates—has only ever been interested in women. But when he sets eyes on Lady Gogo, a drag queen who performs at Rainbow Place, he can't stop thinking about her. He knows there's a guy behind the fishnets and make-up, but he's ready to explore his fantasies, and Lady Gogo is game for making them come true. 
Charlie adores performing in drag. It allows him to indulge in his love of cross-dressing while earning some extra cash. Fooling around with a mostly straight guy in secret seems like a fun diversion, and gives him the chance to explore his feminine side. He feels safe wearing the mask of his confident alter ego, because the real Charlie is hidden from view. 
When Wicksy sees more of the guy behind the make-up and glitter, his attraction to Charlie persists, and he realises he's bisexual. In turn, Charlie begins to understand and accept his gender fluidity. As their mutual journey of self-discovery brings them closer, the secrecy becomes increasingly hard to deal with. If they're going to have a future together, they both need to find the courage to show people who they really are. 
–Although this book is part of a linked series, it can be read and enjoyed as a standalone.–
---
~Purchase Links~
---
---

Jay Northcote tackles the subject of self-discovery/sexual identity and totally nails it.
After the introduction of a drag queen, Lady Gogo, in the previous book I was more than intrigued to discover the man behind the makeup and heels and Charlie was not what I was expecting but I absolutely adored him( he's definitely one of my favorite characters by Jay).
Charlie has always tried to hide his feminine side, never really having the courage to explore it. So when he has the opportunity to take part in a talent contest he can finally go there, so to speak, when he creates the fabulous Lady Gogo. But after the act is over and the makeup is removed and the costumes put away he finds he's still not completely comfortable in his own skin. He starts to question his identity…
Simon (Wicksy) always considered himself straight but he's more than a bit fascinated by Lady Gogo. He knows under the hair and makeup it's really a man and almost convinces himself it's ok because Charlie looks like a woman. He's never even considered the possibility of being bi or gay…
"All Lady Gogo's appeal for him was in her femininity— and she was an exaggerated version of femininity. So really, that made him extra straight."
They might have just started off with explosive sex, both living out their fantasies but how long before feelings start to complicate things and both men have to stop hiding.
Charlie slowly starts to accept/recognize his gender fluidity and I just wanted to wrap him up and hug him as he struggled with his emotions and what he felt comfortable with and not what others expected him to be.
The portrayal of Simon's struggle in accepting his own sexuality was very well done. I didn't warm to his character at first but I definitely understood him and I'm sure his character is very true to life. Coming out and admitting your sexual orientation must be extremely difficult.
Another great addition to this enjoyable series…I recommend this book! 
---
---
~Other Books In the Series~
---
~About the Author~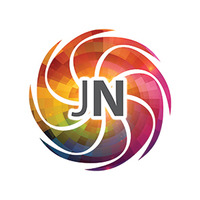 Jay lives just outside Bristol in the West of England. He comes from a family of writers but always used to believe that the gene for fiction writing had passed him by. He spent years only ever writing emails, articles, or website content. One day, Jay decided to try and write a short story—just to see if he could—and found it rather addictive. He hasn't stopped writing since. Jay writes contemporary romance about men who fall in love with other men. He has five books published by Dreamspinner Press, and also self-publishes under the imprint Jaybird Press. Many of his books are now available as audiobooks. 
~Author Links~
---