Title: I Dare You
Author: Shantel Tessier
Page Count: 387 pages
Genre(s): Dark Romance
Release Date: April 27, 2018
Reviewer: ~Mary~
Rating: ✮5 Stars✮
~Synopsis~
What do you do when the devil has you in his sights? You show him that you can play his game. 
Austin Lowes is new to town. She's running from a mom who hates her to her dad who cares nothing about her. Only a few months and she will be free, or at least, that's what she hopes … until she meets him. 
Cole Reynolds is the devil disguised as a man. He wants her fear, he wants her blood, and he wants her soul. 
Just a little game, he says, I dare you. 
Will Austin survive him, or will she lose herself and the game? 
Secrets are revealed and justice will be served, but at what cost? 
Who survives and who doesn't?
---
---
---
OMG, what did I just read????
I'm so happy that I gave up to temptation and finally give in and devoured this amazing book. This is my second book of Shantel Tessier, and it most certainly didn't disappoint me. I Dare You had everything that I search and love in a book. The new trend has started. It's out there. A book about high school teenagers and I love it.
---
I Dare You is a stand-alone novel, told in dual POV. A dark erotic suspense novel, with twists and turns, sinister dares and games, with mystery, secrets, revenge, and seduction all centered around high school seniors.
Austin is the new girl in town, the new girl in school. She came to live with her dad, running from a good for nothing mother and her abusive boyfriend. Her dad isn't better, but at least he stays away on business trips. She wants to keep a low profile until she finishes her senior year and goes for college. But all her plans are destroyed on the first night. She sees something that wasn't supposed to see, she tries to run, but she is caught and now she has to pay.
Cole is the anti-hero…You want to hate him from the start. But trust me, you can try all you want but you can't hate him. His the devil disguised as a man. He wants her fear, her blood, and he wants her soul. He wants to break her because she is perfect. He is a real piece of @@…But he is hot, strong and he is the leader. He is the GWS (Great White Shark) and he wants to eat her alive. But first, he wants to play a little with her…Let the games begin. Let's see who will win and who will lose.
---
The book is very well written. When I started the book I couldn't put it down. It consumed me and I devoured it in one breath…The chemistry between the main characters was off the charts. Austin and Cole were Mind-blowing…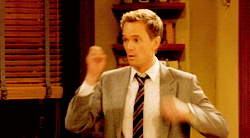 The book is also centered on the secondary characters, and very well written and complex about them. I really hope to see more about the rest of the guys, because every one of them is unique in his own way and I think every one of them has his own story and his own agenda, especially Deke…I really hope Lilly gets a story too…So if you are looking for something dark, with high school teenagers, hot and amazing, this book is the right for you.
I highly recommend this book! ❤️
---
---