Check out this fantastic new release…




Read Judit's Review…and grab your copy today!




You don't want to miss this book…




More details below!

😀 
---
Title: Better Place
Author: Jay Northcote
Series: Rainbow Place #3
Cover Design: Garrett Leigh/Black Jazz Design
Page Count: 246 pages
Genre(s): M/M, Romance
Release Date: February 22, 2019
Guest Reviewer: ~Judith~
Rating: ✮3.5 Stars✮
~Synopsis~
Joe deserves better. Meeting Dylan helps him see that.
After a recent redundancy, Joe takes a few months off to try and make it as a writer. His partner, Harry, is less than supportive but Joe is used to that after ten years together, just like he's used to Harry's controlling nature and his drinking habit.
Dylan, a server at Rainbow Place, is fascinated by Joe as he sits in the café and works on his laptop. His attempts to flirt are met with awkwardness at first, but gradually Joe opens up. Dylan is disappointed when he learns Joe isn't single. As their friendship develops he begins to worry about the nature of Joe's relationship, especially when he witnesses Harry's behaviour in person. Abuse isn't always physical, and Dylan knows that from experience. His concern helps Joe see his relationship for what it is, and gives him the courage to end things with Harry.
Free to act on their mutual attraction, Joe and Dylan dive headlong into something that becomes serious fast. Joe revels in the passion and intimacy he's been missing out on for so long, but Dylan is worried that Joe is on the rebound. He puts on the brakes, knowing that they need to slow down to make this last. For this new relationship to work, Joe needs to show Dylan that he's ready to move on from the past.
–Although this book is part of a series, it can be read as a standalone and has a satisfying happy ending.–
---
~Purchase Links~
---
---
The third book in the series but can be read on its own as characters from previous books who are present here are well introduced. Each story is loosely connected by Rainbow Place, an LGBT friendly cafe in a small town in Cornwall.
---
Dylan is in his early 20's and works as a server in the cafe and is growing increasingly attracted/drawn to a man who sits quietly working on his laptop. He's definitely Dylan's type so he tries to engage him in conversations which are met with some reluctance at first but Dylan is persistent and eventually, Joe starts to open up a bit. When he finds out Joe is in a relationship he's disappointed but is willing to just be friends and he increasingly starts to worry about the nature of Joe's relationship with his partner after being in a similar situation himself.
Joe is 42 and on a kind of sabbatical writing his first book, something he's very passionate about. He's been in a relationship with Harry for 10 years and to say the relationship is breaking down is an understatement. They find themselves kind of going through the motions. Harry is controlling, has no interest in Joe's writing, and definitely takes Joe for granted.I'm sure a lot of people will identify with the situation these men find themselves in…the breakdown of a relationship is never easy and I just felt overwhelming sadness reading about how their love had died. 
Joe is attracted to Dylan but won't act on it until he breaks up with Harry. This is were things got a bit uncomfortable for me. Joe moved onto Dylan very quickly, too quickly I felt. He gave himself no time to grieve for the end of his relationship with Harry at all. And Harry's involvement in the story was obviously very important but at times it overshadowed Joe and Dylan's relationship.
---
I wasn't really feeling the connection between Joe and Dylan and it wasn't really until the end that they worked as a couple for me. On a positive note, I'm loving the small town setting and all the couples are starting to feel like an extended family.
Not my favorite in the series but still enjoyable! 😉 
---
---
~Other Books In the Series~
---
~About the Author~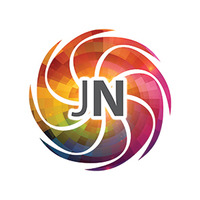 Jay lives just outside Bristol in the West of England. He comes from a family of writers but always used to believe that the gene for fiction writing had passed him by. He spent years only ever writing emails, articles, or website content. One day, Jay decided to try and write a short story—just to see if he could—and found it rather addictive. He hasn't stopped writing since. Jay writes contemporary romance about men who fall in love with other men. He has five books published by Dreamspinner Press, and also self-publishes under the imprint Jaybird Press. Many of his books are now available as audiobooks. 
~Author Links~
---