Check out this fantastic new release…




Read an Excerpt, Mary's Review…and grab your copy today!




You don't want to miss this book…




More details below!

😀
---
Title: Kill Switch 
Author: Penelope Douglas
Series: Devil's Night #3
Page Count: 522 pages
Genre(s): Dark Romance, Suspense
Release Date: February 9, 2019
Reviewer: ~Mary~
Rating: ✮5 Stars✮
~Synopsis~
"I've done far worse than what I went to prison for. She has no idea how bad this can get."
WINTER
Sending him to prison was the worst thing I could've done. It didn't matter that he did the crime or that I wished he was dead. Perhaps I thought I'd have time to disappear before he got out or he'd cool off in jail and be anything but the horror he was.
But I was wrong. Three years came and went too fast, and now he's anything but calm. Prison only gave him time to plan.
And while I anticipated his vengeance, I didn't expect this.
He doesn't want to make me hurt. He wants to make everything hurt.
DAMON
First thing's first. Get rid of her daddy. He told them I forced her. He told them his little girl was a victim, but I was a kid, too, and she wanted it just as much as I did.
Step two… Give her, her sister, and her mother nowhere to run and no fuel to escape. The Ashby women are alone now and desperate for a knight in shining armor.
But that's not what's coming.
No, it's time I listened to my father and took control of my future. It's time I showed them all–my family, her family, my friends–that I will never change and that I have no other ambition than to be the nightmare of their lives.
Starting with her.
She'll be so scared, she won't even be safe in her own head by the time I'm done with her. And the best part is I won't have to break into her home to do it.
As the new man of the house I have all the keys.
—Kill Switch is a romantic suspense suitable for readers 18+. It is advised to read Corrupt (Devil's Night #1) and Hideaway (Devil's Night #2) prior to reading this book. Both are available on Kindle Unlimited.—
---
~Purchase Links~
---
---
HOLY MOTHER OF GOD!!!
Kill Switch is the third book in Devils Night series, and I highly recommend you read the first two books, Corrupt and Hideaway first. Please mark my word and don't read any review before you read it…Dive in blind!
---
Usually, I like to dive blind into the book that I am reading, but with this beauty, I couldn't stay away from the reviews. When I want to read a book, I only check the ratings from people they are on my friends' list. The book became so controversial as the main character in it. People were mad, and honestly, I don't know why now after I read the book…Because of those reviews, I got more and more attracted to read it.
I love menage books, I love dark books, I love twisted books with twisted and broken characters, I love mindf@ck books. The only feeling that I got before I started this book was fear. I was scared that I will love it, that it will blow my mind, that it will consume me…And it was exactly like that. It hit me strong and good.
My instinct never fails me with this feeling I started to read Corrupt. it was in ambition because a friend, of a friend of mine, (blah blah you know the drill) judge the book pretty harsh. So I was intrigued and start reading…Honest, I think that person didn't even read from the beginning to the end of the book.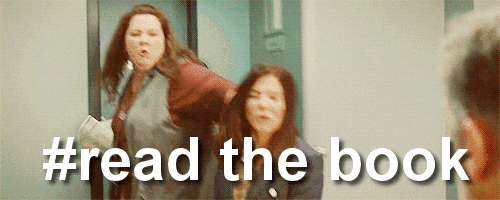 ---
After reading Corrupt, the book became, and still is, my ALL TIME favorite book. Of course, I love Hideaway too, and now Kill Switch, but Corrupt has a special place in my heart. All this beauty and madness started in Corrupt. We meet the Horsemen and that's when the action starts.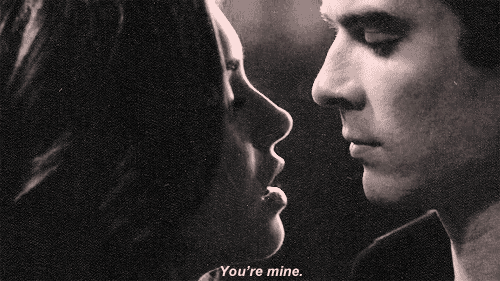 Michael was the leader, the boss, the dominant, the alpha…Kai was the voice of reason, the reasonable, the wise and the good one…Damon was the crazy and the scary one, the real f@cked up…and Will the crazy fun one, always joking, flirting, smiling and in my opinion, the one who suffered the most.
---
Damon was the most controversial and hated guy from the Horsemen crew. At the end of Corrupt, I hated Damon with all my heart and I thought that absolutely nothing was going to change my mind…Well, I was wrong…DEAD WRONG. Of course, he washed some of his sins in Hideaway, and even now after finishing Kill Switch, I didn't forgive him 100%.
I was sure that everything that he has done badly in the first two books, in this one we were gonna find the reason behind it. I mean let's face it, his father was Gabriel, was the devil himself, you can't expect something good…He was born and raised in hell. All he knew was suffering and hate. The only light in his life was what he hated the most. If you read the book, you will understand what I'm talking about.
---
I must confess that I am ashamed of my self and that I hate my self for this, but I had a really hard time reading Winter and her condition. I felt really bad and sorry for her. I kept my hopes until the last word, and still keep them, that somehow, a miracle, I don't know, anything, could cure her. I like her so much, I love her so much. She is amazing from all points of view…You just fell in love with her from the start. 😍
.
For Damon as a character, I must say that I have mixed feelings. Were moments in the book when I thought I was reading about another man, another character. I loved it and hated it in the same time. He grew, he matured, he became a man…But I still love him. Actually, all of them seem more mature. They have grown under our eyes.
I was scared that I wasn't going to see more the other couples, Michael & Rika, and Kai & Banks. But baby I was dead wrong again. The characters, their bound was awesome. Men, the girls rock so hard in this book. The book has been focused both on Damon & Winter, and the rest of the crew.
---
This book is on a new level. It's definitely something else, something new and different, but in a very good way…This book had everything I swear…In my opinion, this one was more emotional and psychological than the first two books.
I laughed so hard and I cried. Those twist's and turns and the end of the book was grenade after grenade…mindblowing and mindf@ck…
---
For me Kill Switch was my most anticipated book of the year. Now, I moved my obsession on the next one, Nightfall. Men…I can't wait for that one. I am sure that Will is going to have an epic story. But I also hope that Alex gets her own story too. She is an important piece in this puzzle, a really good friend and a really badass girl…All the girls are…I don't know…maybe we will get a new series, (pleaseeee)…Blackchurch?!😛
I highly recommend this book and…this series! 💞
---
---
~Excerpt~
Read an Excerpt from Kill Switch
Copyright © 2019 by Penelope Douglas. All rights reserved.
~*~
WINTER
"I'm sixteen, and I've never been kissed." I put my hands on his chest, feeling my breasts grazing his body. "I waited for you."
"Winter…"
"I waited for you," I repeated, panting and brushing his lips with mine. "But I won't wait forever."
I layered my lips with his and dipped my tongue out, flicking his lip as I rolled my hips on him. The unmistakably hard ridge of his cock rubbed against my panties through his jeans, and I moaned.
He grabbed me under my arms, holding me up to his face. "That better not be a threat," he bit out.
And then he took my face in one hand and snatched up my lips, biting my bottom one,
almost chewing it like he was starving.
He groaned, I whimpered, and we both gave in, holding each other in our arms, our mouths melting together.
I was fast and clumsy, and I couldn't keep up with his kisses and tongue in my mouth, but I loved every second.
He nibbled and bit and took with force, gripping the back of my hair to tip my head back and eat at my neck. He moved from my throat to my chin to my jaw and then back to my mouth, and I clutched at his shoulders, tugging on his sweatshirt as I dry-humped him. God, I couldn't stop myself. He felt so good. It was like an itch that I needed to scratch more and harder.
I tugged at my bow tie, unable to breathe.
Pulling it loose, I unbuttoned my top button, finally feeling freer and diving in, hugging him to where he was sucking on my neck.
My hips moved back and forth, grinding into him
"Winter…" he groaned, pulling back. "I don't want to…"
I picked up pace, and he grabbed my ass, helping me move.
"Don't want to what?" I gasped out.
"Make you dirty."
I slowed, touching his mouth with mine and kissing him softly.
Why would he think that?
"You won't." I shook my head, touching his face. "We won't go all the way. We'll just play."
He breathed out a laugh.
I kissed him, and he dug his fingers in again, making my body explode and every inch of skin come alive. God, I loved it when he did that.
~*~
.
---
---
~About the Author~

Penelope Douglas is a New York Times, USA Today, and Wall Street Journal bestselling author. Her books have been translated into fourteen languages and include The Fall Away Series, The Devil's Night Series, and the stand-alones, Misconduct, Punk 57, and Birthday Girl. Please look for Kill Switch (Devil's Night #3), available now. She lives in Las Vegas with her husband and their daughter. Email:➜ penelopedouglasauthor@hotmail.com  And all of her stories have Pinterest boards if you'd like to enjoy some visuals.
~Author Links~
---