Check out this fantastic new release…
Read an Excerpt, Mary's Review…and grab your copy today!
You don't want to miss this book…More details below!

😀 
---
Title: Second Chance
Author: L.B. Dunbar
Series: Sexy Silver Foxes #4
Publisher: L.B. Dunbar Writes, Ltd.
Page Count: 291 pages
Genre(s): Romance
Release Date: January 26, 2019
Reviewer: ~Mary~
Rating: ✮5 Stars✮
~Synopsis~
A sexy silver fox standalone romance for the over 40.
Her. A widow at forty-four, her husband left her a letter.
Contact Denton.
Once upon a time, the three of them had been best friends.
Mati Rath isn't sure she should look back. Her heart isn't ready, or so she thinks.
Him. A pleading phone call forces him to make a decision. I'll be there.
Yet, he hasn't been home in twenty-seven years.
Denton Chance isn't sure he should return. The past still haunts his heart.
A desire that never left them, along with circumstances beyond their control, brings the past to the present. 
Can one sexy silver fox face the woman he once left behind but never let go?
Sometimes love deserves a second chance.
---
~Purchase Links~
---
---
What draws me to read this book was the blurb…To my shame, I never heard or seen a book from this author and I'm so sorry about that. I promise I will rectify that. So this book was a first time read for me from this author. I have no words to describe what this book made me feel.
---
After I saw that the book is a second chance romance and a romance over 40 I panicked. But this was so much more than that. For me, it wasn't just a second chance romance, and about the age of 40…reality hit me, I'm 32 this year. Time flies like a motherf@ker. So I said…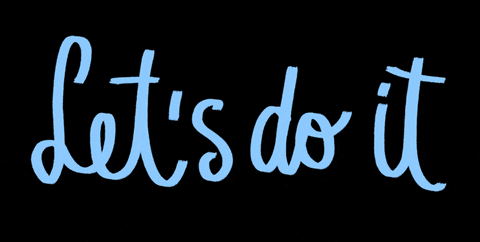 It's been a week since I finished the book, and I'm still hangover over this book. The word AMAZING seems nothing. The present is tangled with the past, and the story is told in dual POV…The book tells the story of an unfulfilled love story.
---
Denton, Mati, and Chris were best friends since they were kids. Mati and Denton had a more special connection because they were neighbors, much special and stronger than with Chris. Although Chris and Denton were best friends with Mati's brothers, the always were closer with Mati…Time passed, they grew up, they became teenagers, Mati became a beautiful and sexy girl. Chris's and Denton life changed in a bad way so their relationship changed too. Chris and Denton stopped seeing Mati as a best friend…they both wanted more.
After a misunderstanding, the first rupture occurred. They were still best friends, but the things were never again the way they were before. After graduating from high school, the things changed forever. Denton runs away in California, leaving behind all and everyone. 
---
After 27 years Mati is a sexy as hell, fierce redhead widow at forty-four, but she looks like she is pulled out of the model's magazines. And guess what?! She is a volleyball coach at the high school in town. (I totally loved her for that, because I played volleyball for more than ten years). Two years after the death of her husband, finds a letter from her husband. 
It's been 27 years since Denton left from his home town, and now he is forced to come back. Mati is a widow, Chris no longer being between them. Does she still love her husband? Does he have a chance? He became a famous rock star, he lived the dream and lived the life, now he is a well known male model and photographer. He has money and fame, but he is not happy…he has no love in his life.
---
I loved Mati and Denton with all my heart. Trust me you will love them too. At the end of the book, my heart broke for Mati and Denton. I can't say why…you have to read that. I loved Denton with all my heart. He was caring, he was determined, he was stubborn, hot, sexy, dominating and evil in a very delicious way. I am 100% sure that Mati loved one of them more than the other (I'm talking here about Chris and Denton)One of them was a selfish motherf@ker (my opinion), but life is a be@ch…Life sucks sometimes.
The side characters were AWESOME. I wish they all have their own story. Please…I need their own story…Denton's sister, Mati's brothers, her best friends.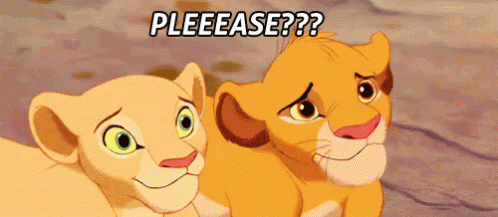 ---
I am going to stop right here. I don't want to say too much what happens in the book… but this book is a MUST READ! You have to grab and read this AMAZING book.
Definitely unforgettable for me…Definitely a re-read any time from me.

This book has EVERYTHING I love in a book…is hot, sexy, funny, with twist and turns, suspense, love, hate, friendship, and loyalty.
I highly recommend this book! 💗
---
---
~Excerpt~
Read an Excerpt from Second Chance
Copyright © 2019 by L.B. Dunbar. All rights reserved.
~*~
The Letter
Dear Mati,
If you're reading this, something has happened to me. Hopefully, it wasn't something long and drawn out, but quick and peaceful. Baby, I'm also hoping it didn't take you, too, although you know I'd find you in heaven if you are here with me.
So, you've made it to cleaning out my office, which you've been asking me to do for years. I never was the neatone.
Reassure the boys I'm watching over them. I have faith that the two halves of us will find their way in the world, hopefully as fathers, as fatherhood has been one of the greater joys of my life.
The greatest joy has been your love, Mati. I know you gave it to me willingly, in sickness and in health, for richer or poorer. We know we've covered all four areas. Death does not part us, but I don't want it to stop you from living. We promised each other, young or old, which ever one of us went first, the other would continue to enjoy the gift of life. It's an adventure. Ours has certainly hit some bumps, taken curves, and ridden steep hills, but we enjoyed the ride, right? Don't stop now. You're the driver, Mati. A new road awaits.
I want you to do me a favor. Just consider it before you get mad at me. (Those vows should have included in moments of conflict and peace.) Contact Denton. He was one of our best friends. He loved you asI did, only I'm the luckier man. Despite riches and fame, I won you. I had your ear and your heart and your body. You might need someone to talk to, and he could be the ear for you. I have no doubt his heart is still open to yours. As for your body, well, I'd be a selfish man, deserving hell instead of heaven, if I expected it to waste on earth without attention. We gave each other permission, in vows outside our wedding, babe. I expect you to accept them. For once, don't argue with me.
Live life.
Love from heaven,
Chris
~*~
.
---
---
~About the Author~
I've been accused of having an over-active imagination. To my benefit, this imagination has created over twenty novels, including the creation of a small-town world (Sensations Collection), rock star mayhem (Legendary Rock Star series), MMA chaos (Paradise Stories), rom-com for the over forty (The Sex Education of M.E.), and a suspenseful island for redemption (The Island Duet). My alter ego, elda lore, creates magical romance through mythological retellings (Modern Descendants). My life revolves around a deep love of reading about fairy tales, medieval knights, regency debauchery, and strong alpha males. I love a deep belly laugh, a strong hug, and an occasional margarita. My other loves include being mother to four grown children and wife to the one and only.
~Author Links~
---