Check out this fantastic new release…
Read Mary's Review…and grab your copy today!
You don't want to miss this book…Details below!

😀
Come celebrate with us! Join Kristy Marie's release party on Facebook

➜

 here.
---
Title: Drifter
Author: Kristy Marie
Series: Commander in Briefs #3
Cover Designer: Letitia Hasser
Cover Model: Patryk Stawinoga
Page Count: 274 pages
Genre(s): Romance
Release Date: January 21, 2019
Reviewer: ~Mary~
Rating: ✮5 Stars✮
~Synopsis~
Bianca 
Pretty things don't distract me. In my line of work, a distraction will get you caught. Or in my case, blackmailed. But this isn't the only time I've been hustled, and soon Connor Hayes will learn that men are only pawns in my end game. I don't love. I hate. Even a pretty boy like him. 
Hayes 
Two wrongs don't make a right. Except when they are five-foot-seven and hotter than my exhaust pipe. So, I blackmailed her. It was either that or turn her in. I figured if anyone was going to put her in handcuffs, it was going to be me. Bianca Morgan stole the only woman I've ever loved. It's only fair she replace her. 
–Drifter is a stand-alone in the Commander in Briefs Series. The series has crossover characters from each novel. It is not required to read the books in order but it is recommended to enhance the reading experience of the series.–
---
~Purchase Links~

---
---
This book is my first 5 stars of the year. Although I like the dark and twisted stuff, suspense and action, this book was a breath of fresh air. This book wasn't what I expected to be…But it was mind-blowing!!!
---
It was definitely something else…The first thing that I noticed was the title, then the blurb, I was hooked…Blackmail?!…Hmmm…I'm in, must be something dirty and hot.😛 But then I looked at the cover. The boy (yeah BOY) on the cover was hot, handsome not a man, not a badass. I was in doubt, but I said: "wtf could happen". So I went in blind. I read the prologue. I was like…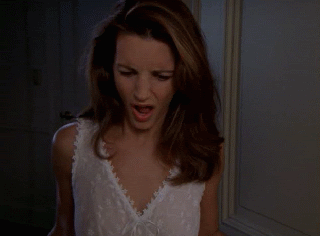 Re-read again!!!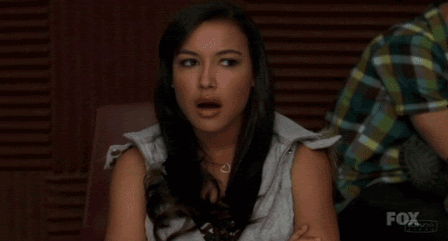 Is this M/M book? …Don't get me wrong, I don't have nothing against M/M books, their just not my thing. I read the first chapter, then I read the prologue again (third time). After that, I laughed my ass out and I was sure I was hooked.\
I didn't even know the book was part of a series, or that there were other books in the series. My luck that they are standalone. 😉
---
The book is written from dual POV and it stars with Hayes and his friend Mason chasing a girl who was riding a moto…Hayes moto. The girl just has stolen Hayes moto and they were chasing her. She was sooooo f@cking badass.
Connor Hayes…what a name. The name itself express dirty hot things and fantasies. He was calm, he was understanding, determined and stubborn. He has a hurting past, but the Commander and all his new "family" changed his life in a very good way. Everyone in town knows him and the Commander's boys house. He is always laughing, always joking, has a heart of gold. He was so hurt when his bike was stolen. But somehow he cared more about the girl who stole his bike, than his bike.
Bianca is officially one of my favorites heroines. She was hot, sexy, a real badass girl. But to become all that, she had to go through a hard childhood. She doesn't trust no one. When she found more about the guy she stole his moto, she felt really bad and somehow she couldn't stay away from him. I loved her determination, her strength, her stubbornness. She has my full admiration for her final act…to get her life back.
---
This book was…
This book was awesome, sweet, funny, lovely and definitely hot. Loved both Connor and Bianca…It was my first read from this author, definitely won't be my last read, and most certainly I will read the rest of the books in this series, and can wait to read the next ones, to know everyone story.
I highly recommend this book! ❤️
---
---
~Other Books In the Series~
Catch up on the rest of the series!
All Books are stand-alone in the Series
-Free in Kindle Unlimited-


---
~About the Author~
A self-proclaimed reader enthusiast, Kristy started her writing journey back in 2009, reading and writing when her daughter was napping. Establishing her place in Corporate America (because something had to pay the bills), writing became her dirty, late-night secret. After eight long years, she released her debut novel, Commander in Briefs. It was a long road, but she can honestly say, the road less traveled had the most beautiful sights. The only thing Kristy Marie loves as much as reading and writing is sports! Especially those that require muscles and a nice ass. Her favorite is, and always will be, baseball. She's such a fan, that she even married her small town's high school's centerfielder where they still live with their three badass kids. 
~Author Links~
---