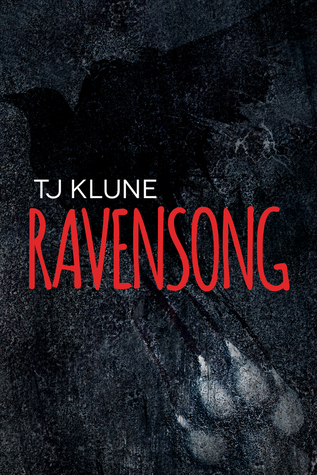 Title: Ravensong
Author: T.J. Klune
Series: Green Creek #2
Narrated by: Kurt Graves
Publisher: Dreamspinner Press
Length: 20 hrs and 18 mins
Genre(s): M/M, Romance, Werewolves/Shapeshifters
Release Date: December 6, 2018
Guest Reviewer: ~Dia~
Rating: ✮5 Stars✮
~Synopsis~
Gordo Livingstone never forgot the lessons carved into his skin. Hardened by the betrayal of a pack who left him behind, he sought solace in the garage in his tiny mountain town, vowing never again to involve himself in the affairs of wolves.
It should have been enough.
And it was, until the wolves came back, and with them, Mark Bennett. In the end, they faced the beast together as a pack… and won.
Now, a year later, Gordo has found himself once again the witch of the Bennett pack. Green Creek has settled after the death of Richard Collins, and Gordo constantly struggles to ignore Mark and the song that howls between them.
But time is running out. Something is coming. And this time, it's crawling from within.
Some bonds, no matter how strong, were made to be broken.
---
---
---
"I'm not scared of much. But I think I'm scared of this. What it could mean. What I could become. Who I could forget."
Before diving into this one I felt the need to re-read Wolfsong. I loved that one just as much as I did the first time, but then I got afraid no one can compete with Ox and Joe.
Well now let me tell you how hard I fell for Gordo and Mark.
To be honest, I think there's no need to re-read Wolfson before this one because Ravensong takes you back to the action from the first book. You actually get to revisit the characters and many scenes from Gordo's POV.

This book was as good as Wolfsong! Gordo has so many years of sorrow and loneliness behind him. He was once Bennett's witch, but he was left behind so many years ago and chose to cut all ties to his pack…Now after all those years, Mark and Gordo still have so many unsolved issues. My heart ached for both of them!!
---
The narration kept me on the edge of my seat most of the time. There are many descriptions and also flashbacks from their past, even with Gordo's parents…The book is full of suspense, magic and curses, hunters and SO many unexpected scenes!
This story isn't only about Gordo and Mark. We also get many scenes with Ox and Joe, Robbie and Kelly, Carter, Elizabeth, Rico, Jessie. Oh how much I laughed! The banter between Rico and the other humans in the pack, between Carter, Kelly, and Gordo was priceless!!!
I don't want to give too much away, so I will only mention the amazing writing and the great story building…Now I just can't wait to read Robbie and Kelly's story, but also Carter's story!! I know I'll have to wait, but the surprises we get at the end of this book just made me want to read the next book like yesterday!
---
I absolutely loved the audio!!!
Kurt Graves did a wonderful job here! I am in awe of his voice and the way he was able to keep me glued to the story!
I highly recommend! 💕  
---
---