Title: Teach Me Sweetly
Author: Abby Gale
Page Count: 168 pages
Genre(s): Romance
Release Date: January 16, 2019
Reviewer: ~Mary~
Rating: ✮4 Stars✮
~Synopsis~
When I accepted the teaching position in a town the size of my thumb, 
all I cared about was making some money until I was ready to pursue my dream. 
My time here was supposed to have an expiration date. 
My plan was simple. Until her.
The girl with a cupcake and fascinating sadness.
Her beauty got my attention first, then her loneliness and melancholy captivated me. 
Her words and pain fed my interest, but it was her heart that sealed my fate. 
I came to this town with no expectations. 
But I didn't know my dream and muse was waiting for me in a school uniform.
---
---
---
Teach Me Sweetly was my first read from this author and definitely won't be my last. I must say that I was a little worried when I decided to read this book…The blurb, sounded sweet and I didn't have a single clue about the author's writing style, but along the pages, I was pleasantly surprised and I enjoyed the story very much.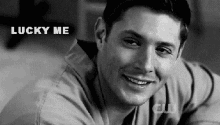 ---
Eva is our girl from the story…You would think that being the richest girl in town, who always dresses up too sexy for school, always bought by the driver at school and always surrounded by servants, that she was a popular mean girl…Well, actually NO…She was the exact opposite. Yes, she was popular, but not in the way you think.
She wasn't surrounded by friends, she didn't have at least one friend. Everybody hated and envy her because of her money, they pretend to be friends with her, they gossip her, they were mean to her. She was a lonely and a sad girl…And if that wasn't enough, her parents weren't any better. They never talked to her, they were never home with her, they were always working.
---
The book starts with Eva, sitting in a bar, celebrating her 18 birthday, ALONE. She meets there Elijah, and the sparks begin to fly. They were attracted to each other. Eva's dream was to become a writer and to leave as far away as she can from her little town.
Elijah is our man from the story…He is 26 years old, and he is the new English teacher in town. He is a bad boy, hot, sexy and has an "I don't give a f@@k attitude"…He couldn't stop thinking about Eva, so imagine his surprise when he sees Eva, a student in his class, in the front row…He was freaked in the "Big Way"…
Elijah tried to stay away from Eva, to keep his feelings about her at bay, but that was impossible, Eva was like a magnet to him. The attraction, the chemistry between them was too powerful and he had dirty fantasies with her. When it came to Eva he was very possessive, but also sweet and caring…And like an animal in bed.
---
You may think that the story is taboo, but it's not. It's just a student-teacher romance. The writing was very good. As a reader, I felt the emotion, the connection, the chemistry, the attraction and the passion between Elijah and Eva, as well as the pain and hurt they both went through…
If you are looking for a sweet and easy reading, with hot scenes and a hot teacher, this book is the one for you! 😛 
---
---