Check out this fantastic new release…




Read an Excerpt, Wendy's Review…and grab your copy today!




You don't want to miss this book!




Don't forget to enter the Giveaway!

😀 
---
Title: Ruthless King
Author: Maya Hughes
Series: Kings of Rittenhouse #3
Cover Design: Najla Qamber/Qamber Designs
Page Count: 339 pages
Genre(s): Romance, New Adult
Release Date: January 10, 2019
Reviewer: ~Wendy~
Rating: ✮4 Stars✮
~Synopsis~
My d*ck never got me in half as much trouble as my heart…
We were high school sweethearts. I was head over heels for her and no one could tell me we weren't going to last forever. College? Going pro? My family's money? None of it mattered. She was all I needed.
Then she ripped my heart out. But I'm not going to let that happen again. 
She's back. Invading my life and acting like she was the wronged one. The pain is still there, but I can't keep my eyes off her. I can't stop thinking about her and how much was left unsaid between us. Being this close is making me question everything I thought I knew about her. 
This time everything will be on my terms. Everything…
---
~Purchase Links~
---
---
I have read and enjoyed the first book in this series "Shameless King". For some reason, I forgot  skipped the second book "Reckless King"(I will fix this mistake soon) …This is the third book…Avery and Emmet's story, and it can be read as a stand-alone…Now even though I skipped the second book, I still remembered Avery and Emmett from the first book, and I really wanted to read their story. I do things ass-backward all the time so I will just read Heath's story later. 😉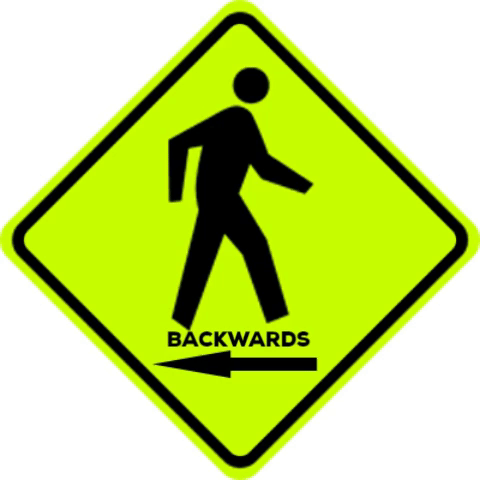 ---
The first book was an "enemies to lovers" story and the second book a "forbidden love" story. This time we get a "second chance love" story…which happens to be one of my favorite tropes. 😉 Avery and Emmett were very much in love in high school, that is until secrets and accusations rip the two of them apart.
I fell in love with Emmett the moment I met him in the first book and this love only grew throughout the book. Now I am known to be a bit harder on the heroines, but Avery could hold her own, so I was very impressed with her. 😉
---
What I wasn't so happy with, was the way everyone was treating Emmett. I can understand Avery having reservations about him,  but the whole "vacation" thing and how they all ganged up on Emmett really had me seeing red!! I felt like everyone was picking Avery's side (when she wasn't even supposed to be there) while Emmett stood all alone…It broke my heart a bit. 
The good thing about this "screwed up vacation", is that things finally got out in the open, and Emmett and Avery can have their second chance…Now they will just have to start trusting each other again…Which is easier said than done!
---
I really enjoyed this story and so far it is my favorite in the series. I could have done with some more hockey though, I could always do with some more hockey!!! Now I will just have to go back and read Heath's story. 😉
---
---
~Excerpt~
Read an Excerpt from Ruthless King
Copyright © 2019 by Maya Hughes. All rights reserved. 
~*~
I pulled the door open, ready for the fun to begin. It was going to be a kickass summer."I told my parents no way was I missing out on our epic last summer, so here I am." I stood with my arms wide open and a huge smile on my face.The ping pong ball Ford had in his hand fell to the floor, bouncing a few times before rolling under the table. Everyone was frozen in place, not a smile or a hug from anyone. Are they seriously still pissed?"Don't all look so happy to see me." I dropped my arms and strode closer to the party setup.
"Okay guys, I think you're going to love these. We were going for a cotton candy flavor." Mak came out from what must have been the kitchen and skidded to a halt. The smile on her face sank immediately when she saw me.
I bit back a curse. I knew she hated me, but we needed to get past it. My past with Avery shouldn't tarnish what Declan had with Mak. I'd just put Avery out of my mind for the summer, no big deal. It wasn't just Mak coming out of the kitchen, though, and whoever was behind her stopped short and let out a yelp.
"Jesus, Mak, you almost made me drop the tray."
The hairs on the back of my neck stood up. I would have known that voice anywhere. Stepping out from behind Mak and fumbling with a tray of shots balanced on her hand was the last person I'd expected to see there. Okay, maybe not the last, but if the Pope had strolled out, I would have been less shocked. My gaze snapped to Avery's.
"What the hell are you doing here?" we shouted at the same time, staring wide-eyed at one another. I'd only been gone for a few weeks and they were already inviting her along to take my spot?
"Oh shit."
~*~
.
---
~About the Author~
Maya Hughes can often be found sneaking in another chapter while hiding in the bathroom from her kids! 🙂 I'm a romance writer who loves taking inspiration from everyday life, namely my husband and biggest fan. Inspiration also strikes when I hear a song, meet someone new or daydream while at soccer practice. I'm the mom of three little ones, the wife to an amazing husband and also work full time. Some of my favorite things are cinnamon rolls, white wine, laughing until I can't breathe and traveling with my family.
~Author Links~
---
~Giveaway~
5 eARCs of RUTHLESS KING!
$25 Amazon Gift Card
RUTHLESS KING Book Box
⇩

 Enter Now! 

⇩
Good luck, my friends!

😀
---
---
---