Check out this fantastic new release…
Read Judith's Review…and grab your copy today!
You don't want to miss this book!
---
Title: Stuck with You
Author: Jay Northcote
Cover Design: Garrett Leigh, Black Jazz Design
Publisher: Jaybird Press
Genre(s): M/M, Romance, Holidays
Release Date: November 23, 2018
Guest Reviewer: ~Judith~
Rating: ✮4 Stars✮
~Synopsis~
Two clashing colleagues stuck together for Christmas—will opposites eventually attract?
Patrick has been single since he broke up with his cheating ex almost a year ago. With Christmas looming, he's resigned to spending it alone with only memories of happier times for company. When a business trip with a co-worker leaves them stranded in the Lake District due to heavy snow, it seems Patrick will have company for Christmas after all. It's a shame his companion is Kyle, who's undeniably attractive, but annoying as hell.
Aware of Patrick's reluctant admiration, Kyle basks in the attention even though Patrick isn't the type of man he normally goes for. Averse to relationships after being hurt in the past, Kyle enjoys the occasional hook up, but has given up on seeking anything more meaningful. 
Stuck together, their antagonism escalates along with a heavy dose of sexual tension until it finally ignites. What starts as a Christmas fling soon feels like something special; but will their tentative connection melt away as the snow thaws? If they're going to take a chance on finding happiness together, they'll have to put their differences aside and learn to trust one another.
—Contains enemies-to-lovers, snowball fights, bickering, spanking, a cute dog, a wise old lady, mistletoe, and a happy ending (of course).—
---
~Purchase Links~
---
---
Take two co-workers who apparently can't stand each other, a blizzard which leaves them stranded in a sleepy village in the beautiful Lake District, some delightful residents and you have a charming Christmas story.
---
Patrick isn't looking forward to spending Christmas alone but the last thing he was expecting was to spend it with Kyle but that's exactly what happens when Kyle's car breaks down a few days before Christmas on their way back from a work meeting. It seems 'there's no room at the Inn' is quite fitting as the only option for them is to rent a half-finished cottage owned by a local.
The two men might not have got along at work but it turns out they've both had a simmering attraction to each other, so why not have some festive fun under the covers? The sex is HOT but they quickly realize they might just have a future together.
---

I loved the charming setting and a snowed-in theme is one of my favorite things and the Author got the Christmas atmosphere just right…it was delightful. The Epilogue finished the story of perfectly.
I recommend this book!
---
---
~About the Author~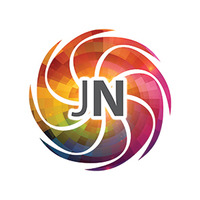 Jay lives just outside Bristol in the West of England. He comes from a family of writers but always used to believe that the gene for fiction writing had passed him by. He spent years only ever writing emails, articles, or website content. One day, Jay decided to try and write a short story—just to see if he could—and found it rather addictive. He hasn't stopped writing since. Jay writes contemporary romance about men who fall in love with other men. He has five books published by Dreamspinner Press, and also self-publishes under the imprint Jaybird Press. Many of his books are now available as audiobooks. 
~Author Links~
---
---