Title: Chasing Eva
Author: Camellia Hart
Series: In Light of Shadows #1
Publisher: Self-Published
Page Count: 282 pages
Genre(s): Romance, Suspense
Release Date: April 5, 2016
Reviewer: ~Mary~
Rating: ✮3.5 Stars✮
~Synopsis~
An addictive, suspenseful & sensual story about a man and a woman whose lives are about to get sizzling hot…After living through her share of disloyal relationships, Evangeline Avery will be damned if she lets another man cheat her. A beautiful and confident woman, Eva is the owner of an interior design firm at the brink of collapse. She swears to bring her company back to its past glory, even if it involves sweet talking the one man who caused this turmoil in the first place – Clive Stanton. Notorious playboy Clive Stanton is a powerful businessman and a formidable enemy of many. He doesn't do love, or at least not until he meets her again, fifteen years after he saw her last. Eva, his crush from teenage years, the one that got away, is back in his world and he is determined to do anything to make her his. Will passion and lust bring them together or conflict and the unforgettable scars from their pasts forever tear them apart?
---
---
---
Chasing Eva is the debut novel of the author Camellia Hart and the first novel In Light of Shadows trilogy. The story is told in dual, third person (dual POV). It is a good story and easy to read…Eva and Clive are the main characters in this story.
---
Eva is a professional young woman, very hot and smart. She wanted to be a Chef, but life and fate had other plans for her. She became her fathers' heir and became after his death the owner of one of the prestigious design firm. But someone does not want Eva to succeed.
Clive is Eva's biggest client, an ex FBI agent and a very rich and hot man. And of course, he is a playboy. He is very charming and very determined when it comes to Eva. She is his first kiss and the one girl that got away. He discovers that someone does not want Eva to succeed in her new business so he will be Eva's knight in shining armor.
---
My opinion about the book…It is a great story, but something didn't match for me. The relationship between Clive and Eva developed way too fast. Their love, their feelings were too sudden. Clive gets jealous and possessive from the first time they meet. Clive is a playboy, he does not do relationships and the girl he is with does not last a month. But suddenly, after he meets Eva, he is in love?! Hell NO!
For Eva goes the same, she does not think she is worth it for Clive, she runs away from him, and the next time she sees him, she jumps straight in his arms?! Hell NO!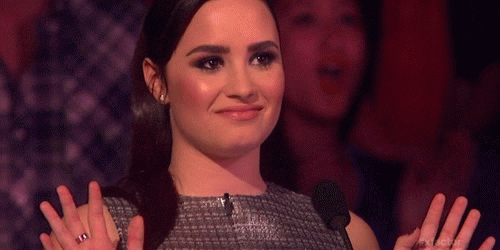 ---
Too much information and too many details. The chemistry between the two characters feels forced and sudden. I did not feel the connection between the main characters, even if the story has a great potential.
---