~The Tameness of the Wolf Series by Kendall McKenna~
Check out this fantastic series,

read Wendy's Reviews

and if you are looking for hot military guys getting it on with some even hotter werewolves, then you should definitely give this series a try!

We highly recommend this series!

😀
---
---
Strength of the Pack (The Tameness of the Wolf #1)
A Marine werewolf and his commander bring legends to life while surviving combat deployment in Afghanistan…Lieutenant Lucas Young doesn't know much about shifters. When Sergeant Noah Hammond is assigned to Lucas' platoon, the Marine Corps' True Alpha werewolf challenges the Lieutenant's authority and his self-control. As Lucas learns to dominate and command Noah, he struggles against a strong attraction and deepening emotional bond. During their combat deployment to Afghanistan, Lucas and Noah begin mirroring legendary partnerships. Their bond and their power grow as they survive dangerous combat and ambushes. When one of them is wounded in battle, they both must embrace the strength of their bond before they lose each other forever.
---
Let me ask you this…what is hotter than a book filled with alpha wolf shifters?? One that is also filled with hot military men!! Phewww, I definitely hit the jackpot with this one. Make sure you have your fan handy when you start this one! 😉
---
I am a big fan of shifter books, but I am also very particular about them. It's hard finding some great shifter stories out there, especially when you are not into the whole mpreg deal…like me…sorry…Well, look no further, because this series is pretty awesome I think. I have read all of the books multiple times already…mostly book 3, because that one is by far my favorite.
I am a big fan of men in combat, this is no secret, but if you are not…then you should definitely skip this series. Everything is about the Marine Corps and being a werewolf in the Marine Corps. It's also pretty heavy on the military talk. There were plenty of times, I had to go back and re-read parts because I got confused. I might love me some men in uniform, but I know shit all about the actual military. 😛
Lieutenant Lucas Young knows as much about shifters, as I do about the military procedure…NOT MUCH!! Which is not smart, since in this world shifters are big deal…especially in the military.
Sergeant Noah Hammond is the "True Alpha Werewolf of the Marines and he is about to be assigned to Lucas' platoon. Lucas has no idea what to do with an alpha werewolf and he is actually pretty nervous…He has to show him who's boss…and boy does he! 😛
Unplanned he becomes Noah's Dominant, without really knowing what this all means…Let me tell you, these two were shit at communicating. Hand jobs…no problem, but talking…NOPE. Lucas was quite naive, to be honest, and it his ignorance annoyed me more than once. Not enough to stop reading though, because still loved it plenty. 😉
If you are looking for hot military guys getting it on with some even hotter werewolves, then you should definitely give this series a try!! 
---
---
Strength of the Wolf (The Tameness of the Wolf #2)
After a fiery exit from Afghanistan, Tim Madison is promoted to major. Jeremy Wagner is a civilian, just beginning his Transition to True Alpha. As a lone wolf, he has no one to teach him the vital principles of strong leadership. After a volatile chance encounter, Tim and Jeremy form an intimate bond…As Jeremy prepares to someday lead his own pack, Tim struggles with military werewolves being needlessly maimed in combat, as well as specifically targeted by hostile forces. Despite Tim and Jeremy's feelings, werewolf and human politics or family conflict could prevent their mate-bond.
---
I am gonna be honest here and admit, that I skipped this book after reading "Strenght of the Pack", and jumped straight into book 3,  "Strenght of the Mate". Why you might ask…Well,  because I do this ass-backward thing a lot, and because it had the lowest rating on Goodreads. I also wasn't sure I would like a book about Tim. I know, I should be ashamed of myself!!
I admit that this one isn't my favorite in the series (because that honor belongs to book 3) …but I really did enjoy reading it. I loved Jeremy…he was such an awesome brat!! I loved his playful yet dominant wolf. 🙂
It took me a bit longer to really warm up to Tim, but I think that's because I've read Adams book first and I love Adam!! I don't think Adam did anything wrong in this book either and because I know what he's going through now…I really felt for him…so Tim being an asshole to him rubbed me the wrong way.
I got over it though…All the hot and heavy sex distracted me from my anger. This book was way hotter than the other ones, and bonus: both men bottomed…hooray!!! I love it when that happens, I am all for them being versatile. True Alpha Jeremy had no problem submitting to Tim and I really admired that. Of course, he had no problem dominating him either…so so HAWT!!
The military stuff was still a bit confusing…There were parts where I didn't get what the hell they were talking about. I would have liked a bit more of Jeremy and a bit less of Tim working. Noah and Lucas rocked as always and I absolutely loved reading about Dawson. 😉
Love this series, highly recommended!!! 
---
---
Strength of the Mate (The Tameness of the Wolf #3)
Rampaging werewolves cause the True Alpha to send his Omega, Dawson Rivers, to bring them under control. Can Adam Madison help or hinder Dawson's mission?
Adam Madison is in Iraq, driving supply trucks for the Marines, but he still can't outrun his personal ghosts. Outside the wire, insurgents are a relentless threat. Inside, renegade werewolves are a constant danger…Dawson Rivers is on a mission for the True Alpha—bring the rampaging shifters under control. Adam proves to be invaluable to his task. Their intense mutual attraction explodes into a powerful physical, and emotional connection…Their future together is in peril, when Adam's convoy is ambushed. Can they learn to rely on the strength of their bond? Adam staying alive long enough for Dawson to find him depends on it.
---
This is without a doubt, one of my favorite shifter series, and I think this book is by far the best out of all three. Well 4, if you count that little piece we got after this one…which I don't!!!
Now let me start by saying, that reading this one as a stand-alone is not smart. I read all of them and I still got confused the first time around. It has a lot of military jargon and most of the shifter world-building is done in the first book. The MC's from that book, also play a big part in all the other books, so it's very important to start with "Strenght of the Pack" …Now one of the reasons this book is my fave out of the series: DAWSON. That "dirty talking HOT wolf-man", had me at hello!!
"I love seeing you with your ass in the air, eager for my cock".  
Adam is Tim's brother (book 2) and he is a truck driver for a company, that transports supplies in Iraq. Marines and especially werewolf ones are responsible for making sure the delivery goes smoothly and safely…since they have to go through hostile territory.
Dawson has been sent by the True Alpha to clean house and kick some werewolf ass, in Camp Fallujah. Apparently, the pack leader has been acting like a douche and he needs to be replaced by someone with morals…someone like Dawson himself. 😉
The attraction between Dawson and Adam is explosive right from the start and it doesn't take long for them to "get it on"…and boy do they. Don't forget to make sure you have something to cool yourself down with when you start reading this one!!!
I absolutely loved this one. It was HOT and sweet and it kept me interested until the very end. I am sure I will read this series over and over again. I also hope that someday soon we will get a real 4th book!!
Those three pages we got are not enough for me 😦  What can I say, I am a selfish greedy bitch…I just want more!!! But…until then, I will just keep on re-reading these.
Highly recommended! 😉
---
---
Heart of the Warrior(The Tameness of the Wolf #4)
Terrell Hubbard, decorated Marine sergeant, proudly serves as Beta wolf to his True Alpha and Dominant. During a mission, he meets Staff Sergeant Kai Thayer, Pack Leader of the Camp Fallujah sippe. Terrell is thrown completely off balance by the strength of their mutual attraction and the intensity of their passion. His entire world felt perfect though, each time they came together to mark and claim one another…In the chaos of a surprise attack Kai shows poor judgement, driving a wedge between Terrell and him, and landing Kai on the True Alpha's bad side. Terrell is torn between his ferocious loyalty to his True Alpha, and his new but powerful feelings for Kai. In the battle's aftermath, Terrell and Kai are drawn together in passion, hoping it's not the final chance to mark their claims.
---
( because of reasons)
I am huge…HUGE fan of the "Tameness of the Wolf" series. Especially book 3, Strenght of the Mate was a big hit for me. So I couldn't wait for book 4 to get here !! Now I have waited for this book, for quite some time. I was so excited….until I opened it and read it…Now I am so disappointed…
For one, I was not aware that this book only has 68 pages. The story begins on page 5 or 6, so technically, it's not even that. I was expecting a full novel, after all this time and this just seemed like a filler. I thought this would be book 4, but it's more like book 3,5… 
Now, I understand that this author has been through some difficult times, which I totally understand. But like my good friend Susan said in her review…I would have rather waited 2 more years for a full novel. If the book would have been as great as all her others, the wait would have been worth it. 
Now, however, I paid 4 dollars for 68 pages of story, which in my opinion is freaking ridiculous. I can honestly say that I don't think that's a fair price…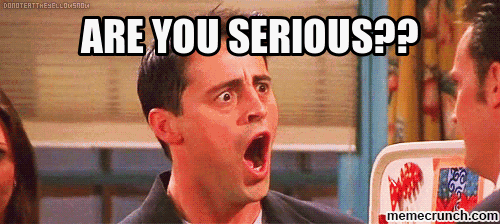 The book had no beginning, it felt like I was being tossed into a story, that had already started without me. There was also no end. Sure…it said epilogue, but to me, an epilogue is about the closure and this book definitely didn't have any closure.
I liked Kai and Terrell, but this story just felt like some kind of filler to keep readers happy, which would have been oke, if not for the 4 dollars and the disappointment. I really didn't know that this was a short story, or else I probably wouldn't have bought it. It didn't say how many pages where I bought the book. I also wouldn't have been so excited when I started reading. 
Like I said, I love this author, but I do feel a bit cheated right now. I hope there will be more about this couple, although this book didn't give any indication that there would be. I also have no idea if there will be more books to follow in this series. I hope so because the other books were really amazing. Though next time…I will check more thoroughly, to see what it is I'm buying exactly.
I loved this series and I almost never give out less than 3 stars to any books, but I feel duped. I strongly advise against buying this one…the few pages are just not worth the 4 dollars it costs…sorry… 😦 
---
These reviews are cross-posted on Wendy´s Wycked Words
---