Check out this fantastic new release…




Read Judith's Review…and grab your copy today!




You don't want to miss this book!

 😀 
---
Title: Safe Place
Author: Jay Northcote
Series: Rainbow Place #2
Publisher: Jaybird Press
Cover Design: Garrett Leigh @Black Jazz Design
Genre(s): M/M, Romance
Release Date: August 31, 2018
Guest Reviewer: ~Judith~
Rating: ✮4.5 Stars✮
~Synopsis~
Where do you go when your home is no longer a safe place?
Alex is about to turn eighteen and is firmly in the closet. He's been biding his time, waiting to escape to uni, and finally come out away from the oppressive influence of his homophobic father. When he flunks his exams, he's stuck in the small town of Porthladock—and what's worse is that he's working for his dad. The only thing that makes it bearable is Cam.
Cam's comfortable with his bisexuality, but he doesn't broadcast it. Young, free, and single, his social life revolves around playing rugby and hanging out with his mates. He's attracted to Alex, but with the six-year age gap, Cam's wary of getting involved. Plus, he thinks Alex needs a friend more than he needs a lover, and as their friendship grows, Cam decides he's not willing to risk ruining it for casual sex. 
When Alex's dad finds out about his sexuality, Alex is suddenly both jobless and homeless. He finds work at Rainbow Place, the local LGBT-friendly café and Cam lets Alex stay in his flat for a while. But Alex would rather be sleeping in Cam's bed than on his sofa. With them both living under one roof, their feelings for each other grow stronger, and the sexual tension is hard to ignore. Will giving in to it ruin their friendship and complicate things for Alex even more?
—Although this book is part of a linked series, it has a satisfying happy ending, and can be enjoyed as a standalone.—
---
~Purchase Links~
Safe Place (Rainbow Place #2)
Rainbow Place (Rainbow Place #1)
---
---
The second book in this delightful series but can be standalone. I'm pretty much addicted to the charming setting and endearing characters Jay Northcote has created here. A small town setting is one of my favorite things.
---
Alex is 18 and looking forward to going to University where he can finally come out of the closest and be himself. But life has a way of turning things upside down and when he doesn't get the grades he needs he finds himself forced to stay at home, living in an oppressive environment with a Homophobic father.
His Safe Place is an LGBT cafe/restaurant, Rainbow Place and this is where he met Cam.
Cam is a few years older. He's aware of Alex's attraction to him and the feeling is mutual but he's terrified of crossing that line. Yes, he keeps Alex at arm's length insisting on only friendship but I kind of got him and his reasoning behind it.
---
And you end up with a truly believable friend to lovers story. One thing Jay Northcote does so well is keeping his characters real and this is no exception.
Highly Recommended! 💓 
---
~About the Author~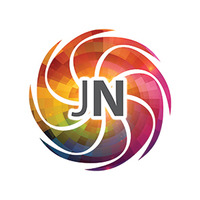 Jay lives just outside Bristol in the West of England. He comes from a family of writers but always used to believe that the gene for fiction writing had passed him by. He spent years only ever writing emails, articles, or website content. One day, Jay decided to try and write a short story—just to see if he could—and found it rather addictive. He hasn't stopped writing since. Jay writes contemporary romance about men who fall in love with other men. He has five books published by Dreamspinner Press, and also self-publishes under the imprint Jaybird Press. Many of his books are now available as audiobooks. 
~Author Links~
---