Check out this fantastic new release…




Read Judith's Review…and grab your copy today!




You don't want to miss this book!

 😜 
---
Title: Rainbow Place
Author: Jay Northcote
Series: Rainbow Place #1
Publisher: Jaybird Press
Cover Design: Garrett Leigh, Black Jazz Design
Page Count: 160 pages
Genre(s): M/M, Contemporary Romance
Release Date: June 15, 2018
Guest Reviewer: ~Judith~
Rating: ✮4 Stars✮
~Synopsis~
Can Jason find the courage he needs to be the man Seb deserves?
When Seb Radcliffe relocates to a seaside town in Cornwall, he feels like a fish out of water. He misses queer spaces and the sense of community he enjoyed when he was living in the city, and decides to open an LGBT-friendly cafe–bar.
Jason Dunn is the builder Seb hires to help renovate the rundown space where the cafe will be housed. Jason is also gay, but unlike Seb, he's deep in the closet. He's never had a relationship with another man—only allowing himself the occasional hook up with guys who are prepared to be discreet.
The attraction between the two men is instant and impossible to ignore. But while Seb is out and proud, Jason is terrified of being exposed. With the grand opening of Rainbow Place approaching, tension is growing among some locals who object to Seb's plans. When things escalate, Jason is forced to choose whether to hide in the shadows and let Seb down, or to openly support the man he's fallen so hard for.
–Although this book is part of a series, it has a satisfying happy ending and can be read as a standalone.–
---
~Purchase Links~
---


---
Book one in what looks set to be a great new series by Jay Northcote. A beautiful setting, highly likable characters, a sexy story with a bit of drama.
Seb Radcliffe has started a new chapter in his life in a charming seaside town in Cornwall. With some inheritance money, he's decided to open a Cafe/Bar. While he's looking forward to this new venture he realizes he misses some aspects of his London life and decides to make it LGBT friendly. 
Jason Dunn is a local builder he hires to do the renovations. Jason has been married, with a daughter and is deep in the closet-getting his hookups as far away from town as he can. He knows he's hiding and hates himself for it.

---
The attraction between them is instant and they start a sex only arrangement because, really, that's all Jason can offer Seb initially. But Seb is out and proud of his sexuality and how long before Jason's insecurities start to threaten what's developing between them.
There are a ton of books about closeted characters but Jason's struggle felt real here. The Author perfectly portrayed his turmoil at coming out here. Yes, he makes mistakes but I kind of got him.
I absolutely loved that this was set in Cornwall, one of my favorite places to visit in England, it's always special when you've visited somewhere and can clearly visualize the setting.
---
A big shout out to the female characters here from Jason's brilliant ex, his daughter, and Seb's two friends…Great sex scenes, perfectly placed in the story and a bit of dirty talk.
A strong HFN and I'm looking forward to, hopefully, getting more from Seb and Jason in future books.
Overall, very enjoyable and I would recommend it! 😉
---
~About the Author~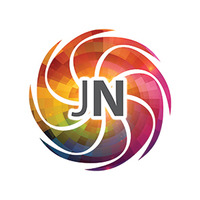 Jay lives just outside Bristol in the West of England. He comes from a family of writers, but always used to believe that the gene for fiction writing had passed him by. He spent years only ever writing emails, articles, or website content. One day, Jay decided to try and write a short story—just to see if he could—and found it rather addictive. He hasn't stopped writing since. Jay writes contemporary romance about men who fall in love with other men. He has five books published by Dreamspinner Press, and also self-publishes under the imprint Jaybird Press. Many of his books are now available as audiobooks. Jay is transgender and was formerly known as she/her.
~Author Links~
---
---