Check out this fantastic new release…
Read an Excerpt, Mary's Review and grab your copy today!
You don't want to miss this book!

 😀 
---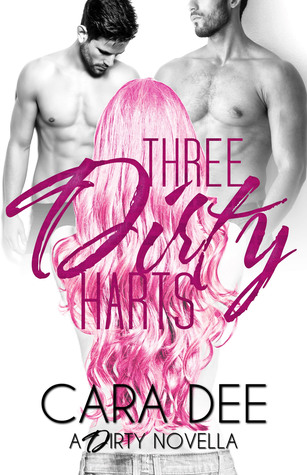 Title: Three Dirty Harts
Author: Cara Dee
Publisher: Self-Published
Page Count: 89 pages
Genre(s): M/F/M, Erotic Romance
Release Date: April 30, 2018
Reviewer: ~Mary~
Rating: ✮4 Stars✮

~Synopsis~
Belle has a wicked fantasy and a secret desire, and she doesn't know how to hide her feelings anymore.
Andrew has a passion for family and a love for detail, and there are no words that can describe how much he's looking forward to having his stepdaughter and his younger brother home for the summer.
Jace has an eye for beauty and a thirst for adventure, and he's the first one to notice that something is different when Belle steps off the plane.
From the outside, these three don't seem to have much in common. But on the inside…their hearts are as dirty as they come.
---
~Purchase Links~

---