Title: Candy Coated Chaos
Author: Charity B.
Series: Sweet Treats Trilogy #1
Page Count: 293 pages
Genre(s): Contemporary Romance, Suspense
Release Date: February 15, 2018
Reviewer: ~Mary~
Rating: ✮3 Stars✮
~Synopsis~
Alexander 
Being with Tavin is like eating those candies that start out sweet and then turn so sour, your eyes water. When she's happy, her radiance is stunning, but her glow is dimmed by her dark secrets. I knew from the moment I laid eyes on her, sucking on that lollipop, that there was something unique about her. I was right in more ways than one, and while I don't know the extent of suffering that her life entails, I'll do whatever I need to, to convince her she can trust me. I just need to hang on to her long enough to do that. 
Tavin 
When he wraps his arms around me, and his warmth makes me feel safe, it's easy to pretend that this is real. I knew going out with him was a bad idea, I just never imagined it would go this far. It was only supposed to be one night. One night to feel like a normal girl. I didn't plan for this and now, every day that passes puts us deeper in danger. All I can do is make the most of every moment with him, so when the time comes for this to end, then at least we'll be left with beautiful memories. 
–Trigger Warning: This novel contains drug use, explicit sexual content, violence, and sensitive subject matter which may be triggering for some readers.–
–A percentage of all book sales will be donated to the To Write Love On Her Arms charity.–
---
---
---
This is the debut book by the author…I didn't read anything like this before, and it was a very interesting read. Although the book has a pretty good warning, I still read it. I thought I could do it, but I was wrong…it broke my limits.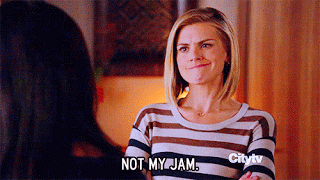 ---
The story starts with Alexander, a sexy billionaire, hot bachelor, a womanizer who doesn't pay a second glance at any woman. Although he lives a life that most men dream of, he has a hurting past and his relationship with his twin sister is broken beyond repair, he is lonely and bored. His sister was a drug addict and Alex always tried to help her, until one day when he couldn't do it anymore. One day at the office, a girl knocks at his door and this girl turns his world upside down.
Tavin is the sweetest thing, pure and innocent, but she is far from it. She is so damaged and hurt, beyond fixing and beyond repair, she's a drug addict. Maybe with Tavin in the picture, Alexander's relationship with his twin sister Sasha may be renewed.
---
I had a really hard time reading this book because of the drug addiction subject. I don't know any drug addict or former drug addict…But I know the drugs ruin many lives…people who consume them and their family…My problem with the book is not just the drug addiction, it's also that I didn't feel the connection between the main characters, Alexander and Tavin. It all happened way too fast, too insta, all of a sudden. There were things that didn't match for me.
The book ends with a cliffhanger but the book 2 will be out pretty soon. As sweet the title sounds and the cover look, the darker the story of the book it is…I love a twisted dark story and this book was a unique emotional ride, it's everything you want in a book: sweet, funny, sad, mind fuck, dark, with twists and turns, makes you happy and in the same time angry and sad. It's a roller coaster of your feelings…
But for me, it was too much…
---