Be there when the puck drops…
Join New York Times Bestselling Author Sawyer Bennett this fall when the Arizona Vengeance take center ice for the first time! An all-new franchise, these players are heating up the ice and taking the hockey world by storm.
---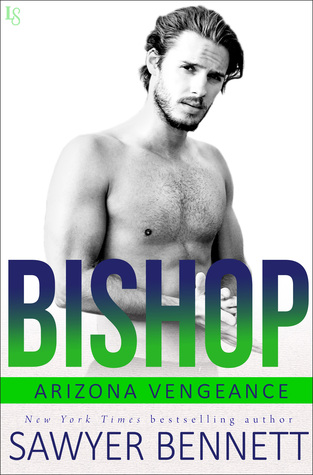 Title: Bishop
Author: Sawyer Bennett
Series: Arizona Vengeance, #1
Publisher: Loveswept
Page Count: 216 pages
Genre(s): Contemporary Romance
Release Date: August 14, 2018
The Arizona Vengeance series launches with the introduction of BISHOP, who is about to find himself in a compromising position…with the coach's daughter. She's got a plan to keep him from losing his place on the team, but it may land him by her side at the altar, the last place he's looking to be.
See if BISHOP is able to stay out of the penalty box with his coach…
on

 A

ugu

st 14, 2018!
Turn up the heat with the Arizona Vengeance! Be ready for as much hockey action on the ice as off, and look for bigger drama, hotter action, and more alpha alphas. Because one thing is certain—the Arizona Vengeance go big or go home, and nobody is looking to go home alone.
---
---