Title: Redeeming Lottie
Author: Melissa Ellen
Page Count: 245 pages
Genre(s): Romance
Release Date: February 1, 2018
Reviewer: ~Mary~
Rating:✮5 Stars✮
~Synopsis~
Things I never planned on happening in my life: Getting married, being a mother to a house full of kids,
and returning to my small hometown of Billingsley, Texas. I especially never planned on seeing Tucker Monroe again. Sexy smile. Country charm. A man and a life I left behind for a reason.
The only plan I had for myself was my career. A buyer for one of the largest high-end
department stores was the only commitment I had time for. The only one I was willing to make. Now, being left with no choice but to return to my hometown, I'm finding it hard to remember why I left in the first place. Because all that's on my mind is Tucker. He is just as sexy. Just as charming. Just as dangerous as he used to be…
---
---
---
OMG, I don't know what hit me. This book was…Amazing!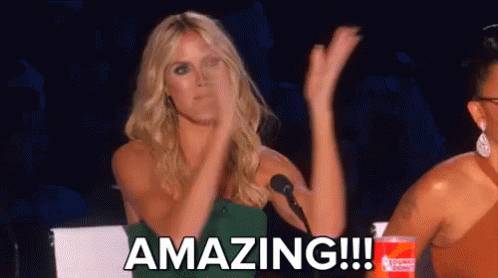 Although I have finished the book days ago, I can't get it out of my mind. I'm simply dumbstruck, dumbfounded. Don't let the cover full you. The cover is so sweet and it's very appropriate. But the book…
---
This book tells Lottie's story…Lottie is a young independent woman, very successful in her career. She has her dream job working in fashion and she is paid to travel the world. Didn't I tell you?!, Perfect job…She knows what she wants, or rather, she thinks she knows what she wants.
Although she knew true and pure love, she doesn't believe in it and she doesn't trust in relationships, much less in marriage. These insecurities are the fruit of her parent's marriage. Her father constantly cheating on her mother, and that marked her in a very bad way. So after she graduated, she ran far away from the love of her life, never looking back, less coming back again…Now, after 12 years, she is forced to come back home and face her past.
---
Tucker…or Tuck…is the biggest son of the Monroe family, one of the most powerful family from Billingsley, Texas. He was Billingsley's golden boy.
"All-star high school quarterback and all-around athlete. Every guy wanted to be him, every girl wanted him…but only one girl ever had his attention growing up—his high school sweetheart. She wasn't the homecoming queen or the head cheerleader like most would've expected. But she was his. Everyone knew they'd be the one high school couple who married someday. But they didn't. Because that girl left him, taking the heart he so freely gave her and stomping on it"
Now, after 12 years, he'd grown even more handsome, still has a killer smile that melts al the ladies and all their panties. But beyond all this, he is a man. More powerful, much stronger and dominant, and more determined to fight and get what he wants…his happiness and all the pieces of his heart back together. Only this time he isn't alone.
---
I love the whole book. Definitely one of my favorite books, definitely a re-read…Lottie took me through all the possible states of spirit. She was so undecided and so insecure that I hated her sometimes. But most of the time I really got her and truly understand her. I think every woman goes through such moments in life, only the most important thing is to listen to your heart and make the right choice.
Tuck…OMG, I fell for that cowboy from the first word.I loved everything about him. There are so many things to say about him: gorgeous, sexy, hot, rich, ambitious, sweet, dominant, passionate, smart, beautiful inside-out, playful, and so many many things.He is perfect.Perfect hero.Perfect man. 😛
The book is written from both sides Lottie's and Tuck. From the start to the end of the book I was glued to it. I couldn't put it down, couldn't read fast enough and at the same time not read at all because I didn't want to end it. I laughed so much and so hard…The book is hilarious, the characters are amazing, very well contoured, the whole story is well written, sweet and at the same time hot and dirty.
I loved the book. The attraction between the main characters was so intense, so powerful. I felt every emotion, every feeling. The friendship between Lottie and Hannah was so funny and so crazy…The book is crazy in a very good way…It's a simple book. But sometimes all you need is that…a simple book.
Sometimes it takes just that, just a simple book to make your day and feel good.
I highly recommend! 💓
---