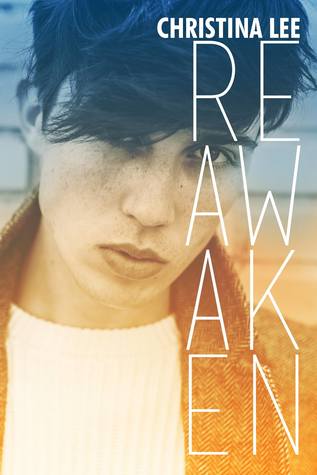 Title: Reawaken
Author: Christina Lee
Series: Under My Skin #2
Genre(s): M/M, Romance
Release Date: November 2, 2017
Reviewer: ~Wendy~
Rating: 4 Stars out of 5
~Synopsis~
Losing his adoring husband shattered Tristan Rogers's world. For the past few years, he's been going through the motions, running their dog grooming business while hiding the loneliness he feels down to his bones. When he witnesses an ugly breakup between a pretentious customer and his boyfriend, Tristan can't help but intervene. Something about the unassuming younger man calls to him, and he can't help wondering if he's experienced some heartache of his own.
Life took a tragic turn for Jonas "West" Hollis as a teen, and he's felt indebted to his overbearing lover ever since. Tristan's kindness draws him from the start, but with his dreams finally in reach, West can't risk getting close to someone else. Not now that he can live his life and stand on his own merit.
From innocent texts to companionable rides on Tristan's boat, what starts as an unexpected friendship between the men sparks into undeniable attraction. Neither are ready for anything deeper than a couple of passionate nights wrapped in each other's arms but their connection becomes too intense for either to ignore. If Tristan and West want to heal their broken hearts, they'll need a considerable amount of trust and courage—not only in themselves but also each other.
---
---
---
I really enjoyed reading the first book in this series "Regret", so I was very excited about this second installment.
After reading the blurb though, I got a bit worried, because this book contains a pet peeve of mine…a deceased spouse.
Thankfully, even though Tristan is still grieving his late husband…I didn't feel that West had to fight some kind of perfect ghost…It is quite the emotional story though…
Tristan was introduced in the previous book (Brin's boss at Doggy Styles), but no worries for those who haven't read that one yet…this book can be read as a standalone…Tristan has been existing for the last three years. I say exciting because he hasn't been fully living his life, ever since he lost his husband. He is still very much grieving.
---
Tristan and West know each other from "Doggy Styles", where West and his boyfriend take their dogs.
West isn't very happy in his relationship either, and he should have ended things some time ago…He finally does though and Tristan and West slowly become friends…and eventually much more than that.
Both these men were a bit broken, but they helped each other heal and bit by bit they mended each other's broken pieces.
---
This was an emotional, sweet and sexy slow burn.
I enjoyed reading it and I am looking forward to see what Christina Lee has in store for us next. 😉
---