✦✦✦

Release Blitz

✦✦✦
Check out this fantastic new release, read Judith's Review
and grab your copy today!
Don't forget to enter the giveaway!
---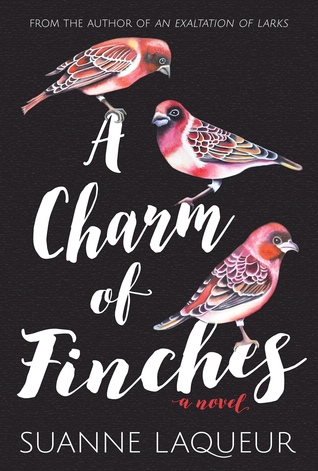 Title: A Charm of Finches
Author: Suanne Laqueur
Series: Venery #2
Page Count: 582 pages
Genre(s): M/M, Romance
Release Date: November 1, 2017
~Synopsis~
"I swear. Give me one more chance and I will make the most of it."
Ex-escort Javier Landes is asking for his third chance at love. And the third time is the charm. He meets an art therapist named Steffen Finch and what starts as casual deepens into a passionate relationship—everything Jav has ever wanted, and everything he fears losing. 
Stef's business card reads Curator & Sailor. His creativity and insightful nature have made him into a talented therapist, the one to call for tough cases. His professional success can't conceal a deep need to connect with someone, but Javier Landes is the last person Stef expected.
Geronimo "Geno" Caan is Stef's most challenging case. To cope with his ordeal, he's allowed an alter-ego called Mos to make decisions, and now lives a double life within a web of lies. Under Stef's navigation, Geno uses art to express what Mos forbids to be spoken aloud. But as Geno's attachment to Stef gradually extends to Jav, the boundaries between professional and personal begin to blur.
Over the course of a year, Jav, Stef and Geno form an unexpected and unconventional triangle, revealing how men make love in times of war and how love is a great wisdom made up of small understandings. The long-awaited second book of the Venery series, A Charm of Finches is an epic tale of survival and secrets guaranteed to make you think and feel and remember.
---

~Read Review~
~Purchase Links~
Signed Copies Available
To be shipped after the November 1st release date
---