Title: A Reason To Leave
Author: Melissa Ellen
Series: Blackwood #3
Page Count: 367 pages
Genre(s): Romance
Release Date: June 9, 2017
Reviewer: ~Mary~
Rating: 5 Stars out of 5
~Synopsis~
Finally! Freedom! Freedom to live my life the way I want!
No parents. No security guard. Nobody to tell me what to do and when to do it. Well, almost nobody. My overprotective brother is still around to rain on my parade.
But I can handle him. 
After making the move from New York City to Los Angeles, I'm determined to succeed at making a name for myself -without using the wealth and connections of my family.
And nothing is getting in my way… except, maybe the most infuriating and sexiest man I've ever met. 
He's everything my brother has always warned me against. But I can't help being drawn to him. Something about the brooding bad boy has me keep going back for more
---
---
---
A Reason to Leave is the story of Valerie Blackwood, Rhett's little sister.
After she was betrayed and hurt by her boyfriend and her best friend, Valerie decides to move to L.A to be close to her brother Rhett and her sister in law Ava. She wants to start all over, focusing especially on her acting career.
One day when she was running late to an audition, she made a flat tire to Ava's car. To her help appears a beautiful stranger who takes her breath away. He is cold as ice, arrogant, rude, cocky and sexy as hell. Liam.
Obviously, she doesn't make it to her audition and returns home thinking only on Liam and trying to forget him.
Two night's after her "little incident" with Liam, Valerie heads out with her best friend Lexie, to party, celebrating her 21'st birthday. She has part of the surprise/shock of her life.
Liam Stone
---
Liam is a guy with a painful past.
In the day, he works in his "uncle" Frankie body shop, the same body shop was Valerie took her car for repair. In the night he is the lead singer of The Derailed band.
Although Liam tries and wants to stay away from Valerie, he can't. His heart is more powerful, and Valerie so persistent.
Every time they meet sparks fly. Their attraction is so powerful and so hot.
---
From the hole Blackwood series, this book is my favorite.
Valerie as a character was the best. Strong, sexy, funny, she is very straightforward, imposing. Liam, on the other hand, seemed to be weak, a little insecure and coward. He is sexy, well build, strong. But when it comes to Valerie…he doesn't want to hurt her, and for him to be hurt by her rejection. He is dominant when it comes to the sex stuff and so hot, no wonder Valerie is over the hills for him.
Their love story is so sweet, lovely and sometimes funny. It's a pleasure to read such a wonderful thing. I didn't even process the ending of the book. I was shocked. I was so into it. I was reading without even breathing.
---
As I said in the previous two books, the book doesn't contain the sex scenes description, but the for play before the sex scenes is so hot…
I'm so happy that my wish came true. I was like a child in the Christmas morning opening his presents.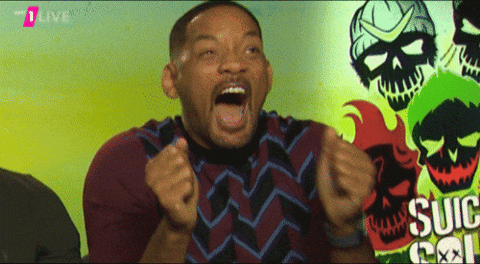 After reading the first two books of The Blackwood books series and discovered Rhett's and Ava's story, I wished I could read the next books. My wish came true thanks to the author Melissa Ellen. Thank you so much for this opportunity. The new covers of the books are so beautiful.
I've already started the fourth book. Can't wait to read their story and what will happen with them.
---