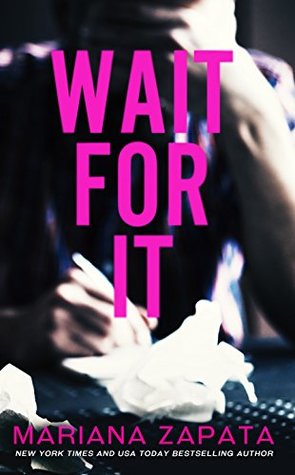 Title: Wait for It
Author: Mariana Zapata
Page Count: 670 pages
Release Date: December 7, 2016
Genre(s): Contemporary Romance
Reviewer: ~Wendy~
Rating: 4.5 Stars out of 5
~Synopsis~
If anyone ever said being an adult was easy, they hadn't been one long enough. 
Diana Casillas can admit it: she doesn't know what the hell she's doing half the time. How she's made it through the last two years of her life without killing anyone is nothing short of a miracle. Being a grown-up wasn't supposed to be so hard. 
With a new house, two little boys she inherited the most painful possible way, a giant dog, a job she usually loves, more than enough family, and friends, she has almost everything she could ever ask for. 
Except for a boyfriend. 
Or a husband. 
But who needs either one of those?
---
---
---
I don't know how this author does it, but everything I have read by her so far was magical. 😉
I am a huge "Kulti" fan…me and Sal are best friends. ( I wish).
That said, I would also love to be best friends with her cousin Diana Casillas, the heroine in this book!!
Two years ago, Diana's life completely changed when she went from single party girl to guardian of her two awesome nephews Josh and Louie…and I do mean awesome, these kids were the bomb!!!