Title: Guys on the Bottom
Author: Darien Cox
Series: Guys #3
Publisher: Dusk Notes
Page Count: 370 pages
Release Date: July 22, 2017
Genre(s): M/M, Contemporary Romance
Reviewer: ~Wendy~
Rating: 4.5 Stars out of 5
~Synopsis~
Zach has worked long and hard to change his life and restore his dignity after the humiliating breakup with Corey two years ago. But bad luck has forced him to backslide again, and he fears that no matter how hard he struggles, he'll always be a guy on the bottom. Until he meets Duncan, a much older man who takes a professional interest in Zach, boosting his shaky confidence. 
But Zach is wary of Duncan's motivations, even as he finds himself increasingly drawn in by his intense gaze and whimsical charm. To complicate matters, Duncan has a surprising connection to Zach's ex-boyfriend Corey, forcing his past and present to collide, and Zach wonders if he's really heading toward a brighter future, or if he's once again on the path to self-destruction. 
---
---
---
I have skipped book 1 in this series and went straight to book 2, which I loved by the way. 😉
This is something I do from time to time. Book 1 is still on my "to read" list, but when I found out this book (3) was out…I couldn't resist jumping right into this one first.
I will still go back and read book 1 though…promise. 😀
This book is about Zach, who is Corey's (book 2) ex-boyfriend. Now Zach was quite the asshole in book 2. Now if there is one thing I have learned over the years, it's that the book about the previous asshole in a series…is very often the best book!!
Which, for me, was definitely the case with this book!!
---
It has been 2 years since Corey broke up with Zach. Zack was quite obsessed with Corey, and his behavior in book 2 was questionable at best, but…I think all characters from book 2 were fucked up on some level…Corey himself as well. So I myself never only blamed Zach for being a douche.
Zach, however, has been working hard on himself. He still feels the shame for everything that went down and he is actually taking a lot of responsibility for his behavior. I liked this about him. I didn't necessarily agree with him, but I did think it was admirable.Zach has been working on his issues about being too insecure and clingy. He hasn't been fucking around and for the last year, it's been just him and his hand. 😀
He was supposed to start a new life and start college, but that didn't turn out the way it should have and so now he is back to tending bars. But not just any kind of bar. For three weeks now he has been working in a magical themed bar…dressed up as a wood nymph.
---
Now, of course, this is when his ex Corey and his new boyfriend have to walk in.
As if it isn't enough that their happiness is being rubbed right into his face…he is also looking like quite the fool dressed up like that, still tending bars, like he hasn't accomplished a thing…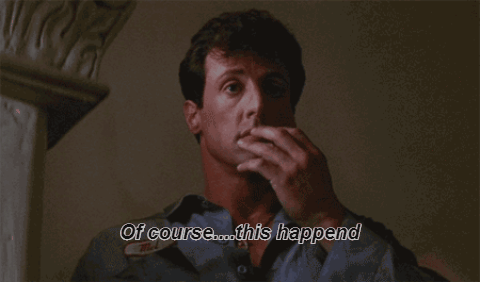 That's not even the worst part though.. Corey and Angelo are not alone. They are sitting with a very handsome older man when Zach struggles through this awkward little meeting. A man by the name of Duncan, who not only turns out to be Corey's uncle but the owner of the bar as well, this making him Zach's boss.
Duncan, however, seems quite intrigued with Zach and he invites Zach the next day to have a little talk and makes him a cool business offer. Zach gladly accepts and for the first time in long while, Zach is excited about his life and how things are going.
He himself is also very intrigued by Duncan…and not just in a professional way. Zach tries to keep things professional though…he tries very hard not to slip into his old ways. That is until Duncan makes it pretty much impossible…
These two become close….very very close. They get along really well, with and without their clothes on. 😛
The problem is that things are very casual between the two of them.But Zach is feeling his old self-resurfacing, he is starting to feel insecure. He is looking for some form of commitment and Duncan seems to be holding back. Zach doesn't want to be the guy in the side anymore…he wants something exclusive, but Duncan doesn't seem to be on the same page…
---
Now Zach tried very hard to not be his clingy old self and I have to say…he showed way more patience than I ever would have. This is where Duncan started to annoy me a bit. I guessed early on what his problems may be, but that didn't make it right in my opinion. Now don't get me wrong, Duncan is not a bad guy…not by far, he just didn't handle things the right way. He eventually pulls his head out of his ass though…so all is well. 😉
Like I said before, this is definitely my favorite in this series so far.
It was funny, hot, sweet and emotional at times.I hope we'll get more in this series and I will definitely go back and read book 1…This time for real. 😀
---