Title: Give Me Hell
Author: Kate McCarthy
Series: Give Me #4
Publisher: Self-Published
Page Count: 395 pages
Release Date: July 6, 2017
Genre(s): Contemporary Romance
Reviewer: ~Wendy~
Rating: 5 Stars out of 5
 ~Synopsis~
Mackenzie Valentine is wilful, fiery, and determined to prove she doesn't need anyone. Desperate to break free from the over-protective parents and three older brothers who dictate her every move, she runs away at the age of seventeen to hunt down the only boy who makes her feel alive.
Jake Romero has no choice but to leave the best thing that ever happened to him, taking him down a path that leads to notorious gang, the King Street Boys. When fate throws Mackenzie back in his life, he turns her away in her time of need, knowing he now lives a life in which she doesn't belong. Except his decision has shattering consequences, leading to secrets, lies, and the ultimate betrayal. 
Years later, their lives continue to entwine, and when his past returns demanding retribution, Mackenzie intervenes and gets caught in the crossfire, leaving behind a devastation that no one sees coming. Can their relationship withstand the hell it's endured, or is it too late for love? 
18+ Recommended. Contains adult language and themes.
---

*****5 Stars*****

---
I have been waiting for this book a long time. I first finished book 3 in this series in 2014 and now we finally have Mac's story!!
To be honest…it was worth the wait!!
I have known Mac ever since I started book 1 in the series. She has been an absolute constant throughout the whole series and I have been on pins and needles to find out what was really going on between her and Jake.
I think this book could technically be read as a stand alone…but if you want my advice….start with book 1.
It's an amazing series and you won't get the full experience if you skip the other books. This book isn't just about one couple…it's about family and starting with book 1 will give you a chance to really get to know all of them. I think not reading the other books might leave you lost as to who everyone is.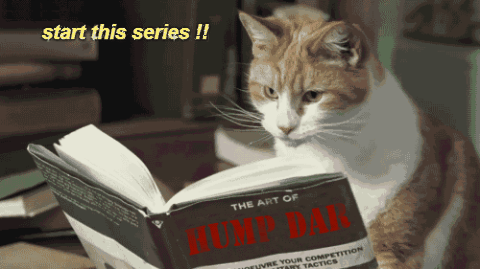 ---
Now for those of you who have read all the other books…you already know Mac and Jake and how they have been circling each other for ages.
This book starts off with the little cliffy book 3 left us with. I am not going into that since it is a spoiler, but those who have read book 3 know what I am talking about. After this little revelation, we are taken back to the time when little 11 year Mac, met 13-year-old Jake for the very first time…
Seems there is a lot of history here we never knew about. Also seems that Mac was always a little badass!!
Throughout the book, we get to experience everything that has happened in the previous book, but from Jake and Mac's point of view. Even though I already knew what happened in the other books…it never felt like this was a retelling of the other books. It was actually very enlightening to see everything through their eyes and some parts…
Were pretty shocking and also…funny.
Not everything is funny though. Mac and Jake literally went through hell to be with each other and my respect for Jake has grown so much throughout this book. I already knew that Mac was an awesome "kickass-take-no-prisoners" heroine, but I knew zero to nothing about Jake. Dare I say he is one of my favorite hero's of the series now? Well, maybe, but he will have to share this nr 1 spot with Casey !!
Jake was also quite the hot dirty talking alpha man…
"You want to suck it, Princess? You want it in your mouth? Or do you want in in your pussy?"
---
I am not going into the storyline much further. Lot's of people have been waiting a long time for this book and I really don't want to spoilers things for them. I am sure fans will be very very happy with this one…It was sweet, heartbreaking, hot and funny. I went through a rollercoaster of emotions and even though this book ends with a HEA for this couple…
Not everything ended on a happy note.
It really made my heart bleed and I myself am very curious to know if there will be more…I NEED MORE!!!
---
---