Title: Summer Heat
Author: Jay Northcote
Publisher: Jaybird Press
Page Count: 205 pages
Release Date: June 9, 2017
Genre(s): M/M, Contemporary Romance
Reviewer: ~Wendy~
Rating: 4 Stars out of 5
~Synopsis~

A summer fling is an ideal cure for a broken heart. But when it's with your best friend, things get complicated.

When Adam is dumped by his boyfriend, a week away at a beach resort seems like a great opportunity to get over his ex. Sun, sea, and no-strings sex will be just the boost he needs to move on with his life.
Adam's best friend, Finn, agrees to accompany him at short notice. Finn's had a crush on Adam for years, but is determined to put his feelings aside and be the perfect wingman in Adam's time of crisis.
A spontaneous threesome with another guy forces Adam and Finn to confront their attraction to each other. Having a holiday fling together wasn't part of the plan, and as their trip heats up, they soon realise that one night of fun won't be enough for either of them.

The passion might be scorching, but their hearts and friendship are on the line. If their romance is going to survive the flight home, they have to be honest about what they want.
---

****4 Stars****
---
Well…this book definitely deserves its title, cause there was some serious HEAT in this one. 😀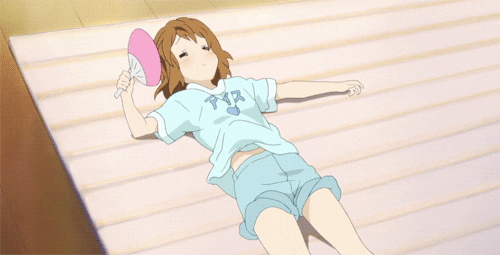 This is a friends to lovers story, that is low on angst and high on the good feels. 😛
After Adam gets dumped by his boyfriend of 5 years, he seeks out his best friend Finn. Finn, of course, has been hiding his true feelings for his best friend for some time, and he isn't all that upset to hear about Adam's break up.
So when Adam asks him to go on a romantic getaway he had already booked and planned, Finn doesn't really have to think about saying yes.
---
While on their little vacation, the two of them join in a threesome with another guy. The lines of their friendship blur from there and…
These two really get it on!!
They pretend it's just gonna be for this summer…just fucking and nothing more…But we all know how that is a lie…The question is what will happen to their relationship/friendship when their vacation time ends…
There is a lot of steam in this book…It seemed like Adam and Finn were trying to make up for all their years of just being friends…
Not that I minded. 😛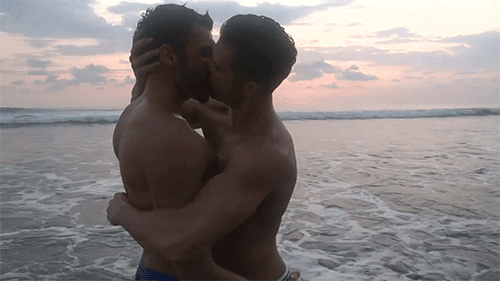 ---
If you are looking for a light and hot summer read than this book is perfect!
I would have liked to read it on a beach on some tropical island, but well…we can't all get what we want.
It isn't a very deep story though. These two go from friends to lovers quite fast, but I tried to keep in mind that they had been friends for many years…I myself prefer a bit more angst in my books, but sometimes…
I like to enjoy a light book in between heavier reads.
---
---