► ► ►
Review Tour
◄ ◄ ◄
Check out this fantastic book, read Wendy's Review
and grab your copy today!
Title: Summer Heat
Author: Jay Northcote
Publisher: Jaybird Press
Cover Design: Garrett Leigh, Black Jazz Design
Page Count: 205 pages
Release Date: June 9, 2017
Genre(s): M/M, Contemporary Romance
---
~Synopsis~
A summer fling is an ideal cure for a broken heart. But when it's with your best friend, things get complicated.

When Adam is dumped by his boyfriend, a week away at a beach resort seems like a great opportunity to get over his ex. Sun, sea, and no-strings sex will be just the boost he needs to move on with his life.
Adam's best friend, Finn, agrees to accompany him at short notice. Finn's had a crush on Adam for years, but is determined to put his feelings aside and be the perfect wingman in Adam's time of crisis.
A spontaneous threesome with another guy forces Adam and Finn to confront their attraction to each other. Having a holiday fling together wasn't part of the plan, and as their trip heats up, they soon realise that one night of fun won't be enough for either of them.

The passion might be scorching, but their hearts and friendship are on the line. If their romance is going to survive the flight home, they have to be honest about what they want.
---

~Read Review~
~Purchase Links~
---
~Follow the Tour~
***
June 9 – Mikku-chan, MM Book Addicts, Reading In Sarah's Corner, The Smutbrarians
June 12 – The Way She Reads, Oh My Shelves, Dirty Books Obsession
June 14 – Millsy Loves Books, Joyfully Jay, Scattered Thoughts & Rogue Words, MM Good Book Reviews
June 16 – Nicole's Book Musings, Mainly Stories, V's Reads
June 19 – Lustful Literature, My Fiction Nook, Kiki's Kinky Picks, Wicked Faerie's Tales & Reviews
June 21 – Dog-Eared Daydreams, BooksLaidBareBoys, Archaeolibrarian – I Dig Good Books, Making It Happen, A Celebration of Books
June 23 – Sarandipity, BFD Book Blog, Diverse Reader, Wicked Reads
June 26 – Southern Babes Book Blog, The Geekery Book Review
June 28 – Padme's Library
June 30 – Bayou Book Junkie, Book Lovers 4Ever
***
---
~About the Author~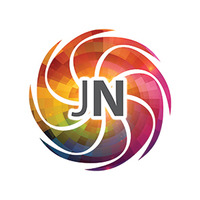 Jay lives just outside Bristol in the West of England. He comes from a family of writers, but always used to believe that the gene for fiction writing had passed him by. He spent years only ever writing emails, articles, or website content.
One day, Jay decided to try and write a short story—just to see if he could—and found it rather addictive. He hasn't stopped writing since.
Jay writes contemporary romance about men who fall in love with other men. Jay has five books published by Dreamspinner Press, and he also self-publishes under the imprint Jaybird Press. Many of his books are now available as audiobooks.
Jay is transgender and was formerly known as she/her.
~Social Media~
Promotion Hosted by
---