Title: ON POINT
Author: Annabeth Albert
Series: Out of Uniform #3
Publisher: Carina Press
Page Count: 320 pages
Release Date: June 5, 2017
Genre(s): M/M, Contemporary Romance, Military/SEALS
Reviewer: ~Vir~
Rating: 4 Stars out of 5
~Blurb~

Never fall for your best friend…

Pushing thirty, with his reenlistment looming, decorated navy sniper Maddox Horvat is taking a long look at what he really wants in life. And what he wants is Ben Tovey. It isn't smart, falling for his best friend and fellow SEAL, but ten years with Ben has forged a bond so intimate Maddox can't ignore it. He needs Ben by his side forever—heart and soul.
Ben admits he likes what he's seen—his friend's full lower lip and the perfect muscles of his ass have proved distracting more than once. But Ben's still reeling from a relationship gone to hell, and he's not about to screw up his friendship with Maddox, too.
Until their next mission throws Ben and Maddox closer together than ever before, with only each other to depend on.
Now, in the lonely, desperate hours awaiting rescue, the real challenge—confronting themselves, their future and their desires—begins. Man to man, friend to friend, lover to lover.
---

****4 Stars****
---
This book deserves 4 exquisite and yummy Maddox's cupcakes.
Though this is book 3 in the "Out of Uniform" series by Annabeth Albert, it could be perfectly read as a standalone. In fact, "On Point" is my first book in this series and I enjoyed it so much, that I'm gonna read the first two as prequels.
There is something beautiful in the way this story starts, with Maddox and Ben taking care of each other in a mission that has gone down. The author shows us a protective Ben, a worried Maddox, and the solid bound both share.
Just watching them interact is enough to know there is trust there. There are loyalty and reliance.
And, of course, there are feelings.
" He couldn't imagine a team without Maddox on it, couldn't imagine a world where they didn't head out together"
As we are witnessing these two men having each other's back, both are remembering the past, so the present is interspersed with great flashbacks that show the reader how they met, how they bonded and how one night changed everything between them…
---
Maddox and Ben have been friends for 12 years and theirs is a fantastic friends-to-lovers story. Intense, deep and sweet.
"They weren't a couple. Couldn't be a couple. Simple truth was that he had no idea  how to be the man Maddox needed and deserved, and no amount of near-death experiences could change that"
Maddox is adorable, he is a tough navy seal who loves to bake and has a lovely incapacity of course. But most of all, he is a guy in love who has been repressing truths and feelings for a decade now.
Ben is harder, tougher, bitter and more cynical than Maddox. He is the hookup where Maddox is the dating. He is the sexual being when his best friend is the "boyfriend". He is the practical guy who uses sex as stress relief, where Maddox is the easy optimism prayer who doesn't sleep around.
"Just friends. As always. He is my best friend"
Both MCs are nearly 30 years old and, as grown experienced men, they have been through a couple of serious and intense relationships. They, as gay military men, have waited for the DADT policy to end, and they have faced family rejection and all kind of dangers together. So they know who they are, they know each other and they have lived their lives. They just need to figure out what to do now, how to face their friendship.
---
I really loved the book's structure. Because the seriousness of the present is perfectly mixed with the hotness of the past. Steamy past that is cut in critical moments leaving you drooling and wanting more. So much more.
That present/past frame becomes full mode present with the developing of one of the sweetest, challenging (for them) and natural love story I've read lately.
The UST, the jealousy and the denial in this book were delicious.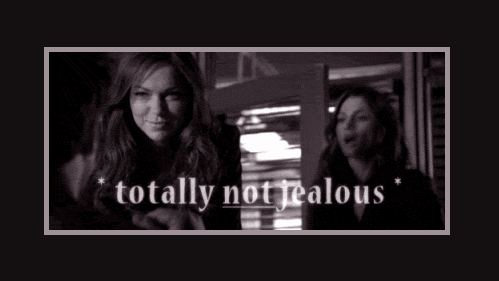 This is my first time reading Annabeth Albert and I really enjoyed the writing. The friends to lovers thing were perfectly executed and felt natural. They have been friends for a while but not both being single at the same time, so even if the attraction was there they didn't act or react on this matter. Not at first, at least.
I loved Ben being in denial. Funny and cute as hell. And even if Maddox seems to be the one who has all figured out, he is not. He didn't want to go deeply into his feelings…
So he is nearly as scared as Ben is.
---
My favorite things in this story:
Very, very likable characters, with their flaws and their problems. Hot alpha males that I really loved.

The sex scenes were terrific, perfectly dosed and ridiculously hot. I blushed a lot. Big lust in my case, and it's not always easy to me. These two are dirty.

The mix between sweet, dirty and sad/hard moments. Even if I would say this book is not too angsty, it contains hard things to face, sad situations and serious issues that are perfectly measured with the romantic aspect.
So, I'm reading the first two installments. Both couples made a cameo here but I need more. I especially want to know about the guy who said this:
"Aww. Our favorite odd not-a-couple is back together" 
Yeah, it was Apollo and knowing he has kids it's making me nothing but eager. I love MM stories with kids. Recommended!
I recommended this book!
---
---