Title: Unbreakable Stories: Rowe
Authors: Jocelynn Drake & Rinda Elliott
Series: (Unbreakable Bonds #3.5)
Page Count: 64 pages
Release Date: June 20, 2017
Genre(s): M/M, Contemporary Romance
Reviewer: ~Wendy~
Rating: 4.5 Stars out of 5
~Synopsis~

Unbreakable Stories: Rowe is a collection of short stories following the romantic adventures and misadventures of former Army Rangers turned security experts Rowe Ward and Noah Keegan following the events of Torch, book 3 of the Unbreakable Bonds series. This collection is more than 30,000 words long and contains stories such as: 

Piece of Pie
Mistletoe
Haunted
Gotcha
And many more…
---

******4.5 Stars*****

---
They always say that the greatest things come in small packages and in this case, I totally agree!!
This book may be short, but it comes with all kinds of delicious and funny goodness. 😀
First, let me start by saying, that this book can not be read as a stand alone. It's a collection of stories about Rowe and Noah, so their book should be read before this one.
This series works with a continuing storyline, so it should definitely be read in order. No worries for those of you who haven't started this series yet.
You have all these wonderful books to look forward too and you are definitely in for a treat. 😉
---
Those of you who have read the previous book, know all about Rowe and Noah. I think they are the funniest couple out of all of them and they certainly brought the fun in this book!!
"Peering around Noah, he noticed that he wasn't wearing briefs with a Santa face, but a jockstrap with red straps accentuating Noah's perfect ass. There was even a small sprig of mistletoe fastened to the back strap, just above Noah's crack."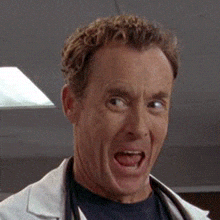 One thing is for sure…these two definitely know how to have a good time. They are also very good at setting the pages on fire!
"I need you in me fucking bare. Gotta feel it when you come."
I absolutely adored these little stories. It was sweet, funny and hot and I loved the fact that Rowe was finally at peace and allowed himself to really move on and forward…
Now the big question…why not 5 full stars??
Well for one, I gave the novels 5 stars, because there was so much awesomeness in those, but also because this book lacked one very important thing…well at least for me that is. 😛
HOLLIS!!! ❤
Thankfully we still have Ian and Hollis' short story to look forward to, which should be published sometime this summer.
I seriously can't wait…but I will have to. 😛 😀
---
---