.
Title: In the Ruins
Author: Hailey Turner
Series: Metahuman Files #2
Page Count: 461 pages
Release Date: May 23, 2017
Genre(s): M/M, Romance, Sci-Fi/Military
Reviewer: ~Ralu~
Rating: ✮5 Stars✮
~Synopsis~
Truth and lies.
Captain Jamie Callahan knows the Metahuman Defense Force frowns on fraternization. For once in his life, he's breaking all the rules. Having Staff Sergeant Kyle Brannigan on his team and in his bed is worth the risk of being found out. When a mission comes down requiring Alpha Team to go undercover in order to infiltrate a criminal alliance, Jamie knows it won't be easy. Putting his family's name on the line is nothing compared to the role the MDF wants him to play—that of a billionaire's son, discharged from the military, with a lover on his arm, looking to make his own shady business deals.
Dirty little secret.
Kyle knows the only way to be with Jamie is to hide their relationship from their superiors. Waking up to Jamie at home is more important than being together in public, or so Kyle thought, until he comes face to face with what he's been missing. Pretending to be a couple on paper for the sake of the mission thrusts Kyle into a world of incredible wealth and a social status he's not sure he belongs in, but he'll do anything to stay by Jamie's side.
Play the game to win.
Surrounded by the enemy, Jamie and Kyle need to trust each other now more than ever. Their covers—and the life they're trying to build together—depend on it.
–In the Ruins is a 105k word steamy gay sci-fi military romance with a HFN ending that skirts HEA. There is military violence within the story that may not be suitable for everyone, as well as explicit intimate scenes not suitable for readers under the age of 18. This is a sequel to In the Wreckage and reading the first book in the series would be helpful in enjoying this one.–
---
---
---
Wow,  Hailey Turner did it again! I loved this book!
This book made me feel like when I finish the first book in the series In the Wreckage…TO WANT MORE!!!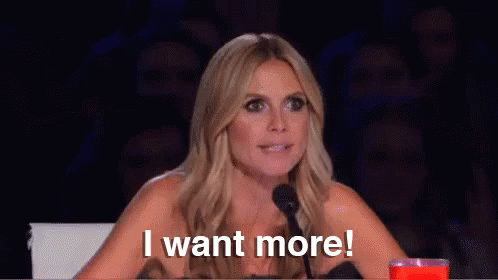 I love sci-fi movies, sci-fi tv series…and sci-fi books. THIS SERIES IS LIKE ALL I WANT AND LOVE TO READ INTO A BOOK.
Great story, a lot of action, great characters and…HOT SCENE SEX!
Believe me when I say this… Hailey Turner knows to writes hot sex scenes to make readers feel the intimacy between the characters. 
Jamie and Kyle (sigh) I love them even more now.
The Team is so great and supportive with Jamie and Kyle relationship and not just that…
Alexei…I love him…and am sure we will know more about him in the future.
I know for many readers this is a new author…it was for me, too when I read In the "Wreckage" but this series and this author is now in top 5 favorite on my list because…
I LOVE THIS SERIES!!!
I can not wait to read the next book and I recommend this series to everyone who loves this genre.
---
---