Title: The Master Will Appear
Author: L.A. Witt
Publisher: Self-Published
Release Date: May 16, 2017
Page Count: 364 pages
Genre(s): M/M, Contemporary Romance, BDSM
Reviewer: ~Wendy~
Rating: 4 Stars out of 5
~Blurb~

Dr. Mikhail "Misha" Budnikov takes one look at fellow fencer Ryan O'Connor and instantly knows his type. The undisciplined hothead is all ego with no finesse and even less control. In short, Misha's pet peeves personified. To put the arrogant kid in check, Misha challenges him to a sparring match, which he predictably wins.
Not so predictably, Ryan asks him to be a mentor and show him how to fence. Startled by the moment of humility, Misha agrees.

What begins as fencing lessons becomes something much hotter, and before they know it, Misha is giving Ryan an entirely different kind of education. Dominance, submission, pain, pleasure—at the hands of an older, experienced man, a whole new world is opening up for Ryan.

As the trust deepens and their bond strengthens, though, Ryan retreats because that sham called love left him jaded long ago. Cynical beyond his years, he's not letting his guard down, least of all for a thrice-divorced man twice his age.
Now Misha has to find a way to crack through those defenses…or accept defeat and walk away from the submissive who might just be the love of his life.
---
The Master Will Appear 

by

L.A. Witt
****4 Stars****
---
I am not a big BDSM reader and I don't know anything about fencing, not did I care much for it, so this book was a big gamble on my part. Good thing I like to gamble. 😉
Ryan (26) and Misha (45) are both fencers, and they meet at a fence-club. Ryan has been fencing for about 5 years and he is not being a very good sportsman. Misha, who is a master fencer with lot's of experience, decides to challenge the younger man and put him in his place…
Which is exactly what he does.
What he didn't expect, however, was that after being defeated, Ryan would ask him to teach him how to fence properly. 
How can he say no to such eagerness?
Misha isn't just a great fencer though. He is also a college professor and Dom and a romantic, even after 3 divorces (two with women and one with a man).
---
Ryan is a college student and an artist…no, e is not Misha's student. He comes from a horrible family and he is much more jaded.
My heart broke for Ryan more than once…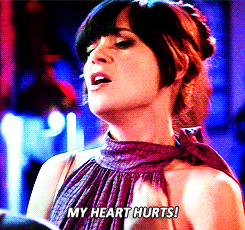 Slowly Misha teaches Ryan everything he knows about fencing. But the lessons don't end there though…Misha also introduces him to the world of BDSM.  The chemistry between these two is off the charts. It was a nice slow burn though not too slow, with plenty of sexual tension and extremely HOT sex scenes.
"You're a submissive waiting to happen, aren't you?"
---
I really enjoyed seeing their relationship develop from just being sexual…into much more. I loved how Misha saw Ryan's need to submit. BDSM isn't really my thing, but this story was very nicely done. I think part of my enjoyment has to do with the fact, that they really talk things through. Which is why the conflict near the end was a bit surprising to me.
No worries though…all ends well. 😀
This book does have a (sex)scene with multiple partners…for those who would like to know this, before going in.
---
---