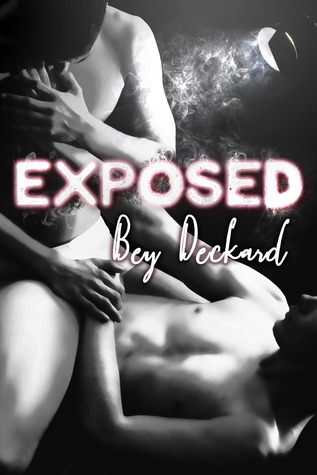 Exposed 

by

Bey Deckard
***2.5 Stars***
---
Exposed wasn't exactly what I was hoping for.
Some bits I liked, others not so much.
It took me a while to grasp what wasn't working for me, but by the end of it, it was clear.
Greg's character (Daddy) brought to the story a heavy and traumatic baggage from his past.
The author exposes Greg's broken side, his vulnerability, insecurities, and fears of leading a dominant relationship again. Add to all that, an extra and new aggravating factor: an age gap of 20 years. Greg was scared and thus always holding something back, when the other part, Emyr, wanted to get into this shite heads in!
This combo wasn't appealing to me.
It was like throwing a damp towel on all my dirty expectations. You have a kink? Daddy kink? whatever kink? Own your shit.
Sometimes, a bit of depth and angst mixed with kink works for me. This time, it failed.
I am sure this will work brilliantly for some readers. I for one was looking for something more shameless.
---
---