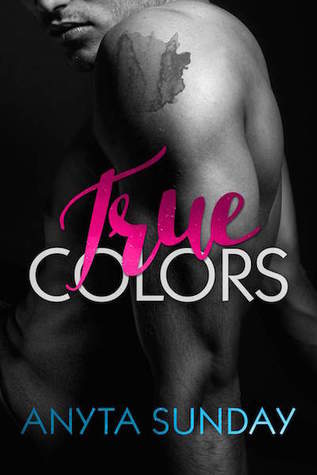 True Colors (True Love #2) by Anyta Sunday
*****4.5 Stars*****
---
I absolutely loved "Leo loves Aries", so when I was given the opportunity to read and reviews this book, I jumped on it.
True Colors is a sweet story about friends, loss, fear forgiveness and love.
Marco and Oskar have been best friends since they were little. Oskar has always been there for Marco, especially after his mother died and he got hurt. Oskar has been his rock his first color…his sunglow yellow.
That is until they are 16 and he's not anymore…
---
Fast forward 4 years and Oskar is back in town.
Marco is still very angry and hurt. Oskar is the reason for all his insecurities and he can't find it in himself to forgive and pretend like nothing happened. Avoiding Oskar is not an option either. Especially since Oskar's family lives next door to his father and grandfather, they are all good friends. The fact that Oskar's sister Zoe is one of Marco's best friends complicates things even further.
To make matters worse, they are forced to act together in a play, Marco's father is producing. It's a play to honor Marco's deceased mother, so saying no is not an option. Oskar seems pretty happy to be in this play. He wants to patch things up between two of them.
He really wants to makes things right.
---
They are co-stars and it's up to Marco to decide on the ending….there are two options….a tragic one or a HEA. Marco isn't ready to leave the past behind and….
…he is set on the tragic ending.
---
Slowly but surely they start to start to rebuilt their friendship. This is a very slow burn, but once with get there…it burns like hell !!
"There hasn't been a day since I was fourteen that you weren't on my mind. I wanted to hold you: I wanted to make you laugh: I also wanted to stretch you out naked on my bed: I wanted to push inside of you and fuck you until you convulsed with my name quivering at your lips. I want you, Marco. Every inch of you."
---
I really enjoyed this one. I loved reading about Marco and all his colors. I am very happy he got his sunglow yellow back…
"You were my first color". "My happy. My everything."
Sunglow Yellow. The start of our story.
An ARC was kindly provided to me by Netgalley, in exchange for an honest review.
---
---