In the Wreckage (Metahuman Files #1) by Hailey Turner
*****5 Stars*****
---
I never thought the day would come, that I would willingly read a Sci-Fi book. I did though and you know what…
…I freaking loved it. Hell must have really frozen over.
---
Now don't get me wrong. I watch the occasional Sci-Fi on tv. X-men being one of my favorites, which is exactly what this book reminds me of.
A delicious MM book filled with strong X-men…yummy.  🙂
---
This book takes place in the year 2284 when humans and Metahumes roam the earth (and beyond).  Metahumans are humans, that have been exposed to Splice, a certain chemical that is supposed to kill everyone who comes in contact with it. Somehow, certain people are able to survive this chemical, instead of getting killed, they turn into some sort of superhuman with super powers. Think super strength, telepathy, telekinesis, pyrokinesis, super vision, shapeshifting..etc. Like I said…I felt this book a sort of cross between "Thirds" and X-men.
---
Jamie Callahan is team captain of the Alpha team of the Metahuman Defense Force.
He has been exposed to Splice 3 years ago and he has been Metahuman since. He and his team work for the government, going on missions and fighting wars. They are very close.
One night after a mission and a fucked up lunch with his father, Jamie meets a stranger in a bar and thinks, maybe fucking his frustrations away might not be such a bad idea.
Said stranger totally agrees and these two set the bed on fire !!!
---
After a night of hardcore sex…they say goodbye in the morning, expecting not to cross paths again…however sad this makes them.
So imagine Jamie's surprise when he is introduced to Kyle,
…the sniper that is about to join his team and the man he so thoroughly fucked.
Kyle is surprised to see Jamie again, but also happy. Now if he can only convince the man that they should continue what they started, even though Jamie is his CO.
---
I'm not going into the plot more than this, just prepare for tons of action, friendship, secrets and…
…lots of dirty,  dirty sex !!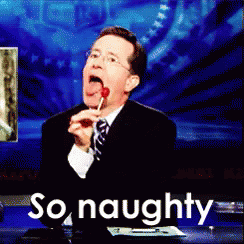 ---
I really liked this one. The world building was amazingly done and I really enjoyed this author writing style. The side-characters were awesome and I fond out, I have a little weak spot for Alexei 😉
I can't wait to see what's gonna happen next.
---
---