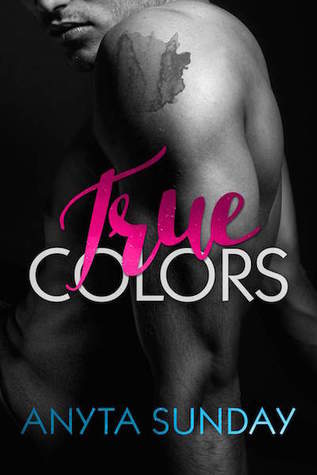 True Colors (True Love #2) 

by

Anyta Sunday
*****4.5 Stars*****
---
"You remember what my colors mean. I remember everything you tell me, Marco."
True Colors is a lovely story of friendships, family, forgiveness, and love.
Marco is scared both physically and emotionally.He sees people and the world through colors, some are beautiful, some are not.
Marco and Oskar were best friends growing up together as neighbors.They could see each other's bedrooms from across the street.They had a special bond until one day Oskar caused Marco pain and humiliation with a terrible betrayal.
---
---
When Oskar returns Marco can't find it in himself to forgive him.However, they are forced to face each other as they are both taking part in a play Marco's father is producing.The play has a special meaning as it was written by Marco's late mother.There are two endings, one tragic, one happy….but which one will Marco choose?
Marco keeps his body hidden, terrified of exposing his scars.He's never been intimate with anyone, keeping his sexuality a secret.
Starting their lives as friends, then becoming enemies this is a slow burn and rightly so.We only get Marco's pov but you can still feel the deep feelings Oskar has for him as they both try and get their friendship back on track.
This is beautifully written and has a kind of poignancy about it as they both admit to what they feel about each other.The use of the color theme was unique and worked so well.
---
"Reds, for courage, strength, deterimation.
Purples for pride,dignity,independence,magic.
Greens for growth, hope, safety.
Sunglow Yellow….."
"What colors am I supposed to be?"
"All of them, Marco….you're all of them."
A copy of True Colors was given to me by Anyta Sunday for an honest review.
---
---