In The Wreckage (Metahuman Files #1) by Hailey Turner
*****4.5 Stars*****
---
 

What an amazing debut novel!!!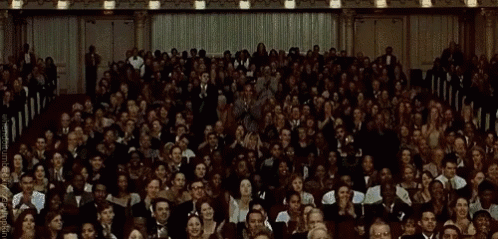 This book pushed all my buttons!!! 
---
The blurb is conclusive enough so I won't go into further detail. You will get the idea what is going on when you read it. I will just say something about the great job the author did with this book.
As for the worldbuilding… One word: excellent! 
---
Everything is described with a passion for detail and you just feel the excitement and the dedication of the author to introduce us to the world she created. So, if you are looking for a fantastic, action-packed sci-fi story with lots of emphasis on paranormal elements, burning-the-sheets hot sex, and great characters, don't look any further. You will get it all in this book.
From the very beginning, you will be thrown right into the action and it felt like being part of the team. Admittedly, I had to write down the names, functions, special abilities and code names of the team members, because they were introduced in quick succession and my old brain could not memorize them, not for the life of me. A few glances at my notepad helped, though and after a short while I had a feeling I would know each member for ages. The story is a well-made combination of thrilling, hot and personal moments and I think it is safe to say that this book will satisfy the needs of everyone.
---
What was just meant to be a random hook-up for Jamie Callahan
and Kyle Brannigan
…in search of some stress-relief on both sides,…
…turns into something both men feel instantly, but are intent on not pursuing any further. Don't get me wrong, I am not talking about insta-love here (and believe me, I was thanking all my lucky stars for that!), but a connection Jamie and Kyle cannot deny for long when they – albeit involuntarily – meet again as part of the same team. Despite their own principles and the non-fraternization policy of their employer, both men cannot take their hands off each other and what follows is some hot sex and a slow but steady development of deeper feelings.
---
Jamie has a very complex personality.
I loved his caring-at-the-job, but bossy-in-bed attitude. Kyle found in him the Alpha to his Omega, so to speak, with him being more on the submissive side in bed, but a bad-ass in his job, nonetheless.
Speaking of bed… Boy, can this author write sex scenes!!!
Long, kinky and hot as hell.
Did I mention they were long? As in thirty pages long?
Yes, umm, I counted the pages. And that was just the first one. Thirty pages of hot and kinky sex… I was in book heaven! I said to a friend that this was one of the hottest sex scenes I have ever read and I stick by my word. And that was just one of them…
---
The story itself was exceptionally well written…
…but the editing could have been a tad better. Umm, I am really not an expert in regards to English grammar and everyone who reads my reviews probably recognizes that in an instant, but I had to read some sentences twice because they just seem to be strung together without the use of any commas, so it was hard for me to understand them immediately. Some words were missing too, but overall, that did not keep me from enjoying this book immensely.
I cannot wait to get my hands on the sequel! Highly recommended!
---
---