The Last Thing He Needs, by J.H. Knight
****4 Stars****
---
I was a bit nervous about reading this book because the reviews were so mixed. But my good friend Karlijn said she really liked it and advised me to just give it a go, and since I always listen to my friends…that's what I did. I'm really glad I listened because I loved it!
Tommy O'Shea is 22 years old and his life is so freaking hard. His father and step-mom are selfish druggies/addicts, who don't give a shit about their kids. They disappear for long periods of time and when they do come back, they turn everything to shit.
---
So basically Tommy is raising his 7 siblings, who range from 0 to 17 old, by himself. He is trying his hardest to take care of his family and to provide for their needs so the kids won't end up in the foster care system. The last time that happened was a disaster and Tommy has promised them he won't let it happen again. He works his ass off trying to make ends meet, but it isn't easy, even when the other kids try to help out where they can. Every day is a struggle.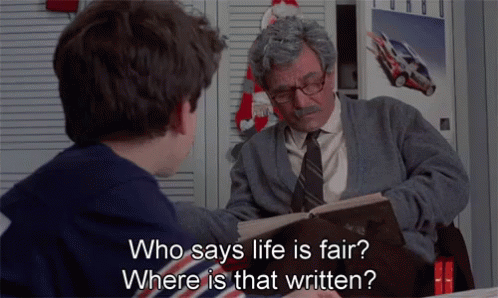 ---
Then there is Bobby. Bobby is a rookie cop who has been to the O'Shea house many times on disturbance calls. They know each other from high school, though they weren't friends back then. Bobby is looking to change this however and he comes over to the house more and more. Slowly they start building a friendship, which eventually leads to so much more.
But Tommy doesn't let people in very easily. He has some trust issues and he thinks of himself as less worthy. Thankfully, Bobby is not one to just give up and he has no problems fighting for Tommy and the kids.
---
Tommy and Bobby's relationship was not an easy one, but it was a beautiful one. These two men were really amazing together.
---
I also want to give some extra credit to  Bobby's mom. She was a wonderful character !!
"The bitch," Bobby said sarcastically. "The nerve of the woman. Going in and bringing cake—there was cake, right?" When Tommy nodded, Bobby went on. "That is some messed-up devil-woman shit. Thinking she can slide in under your radar like that! That's right out of Grimm's Fairy Tales. Maybe she'll try to cook them next!"
~~~~~~~~~~~~~~~~~~~~~~~~~~~~~~~~~~~~~~
---
---