The Mutt: An Order Short Story by Kasia Bacon
****4 Stars****
---
This sexy short story introduces us to the world of elves…
…and let's be honest, who doesn't like elves ?? This little gem is an introduction to new series this author is writing. "The Elven Vice" will be the first novel about Evryn and Lochan.
The books open in some kind of training facility for elves. It is entirely written in the voice of Evryn, the only fair-haired Dark Elf in the Highlands. He is also an archer, so guess who he made me think of. 😉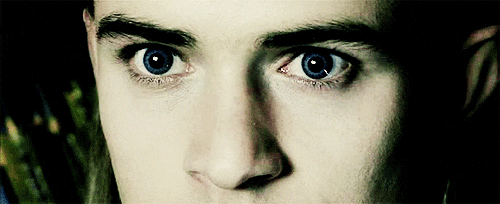 A new elf has just arrived at the training facility..and not just any kind of elf. Lochan is a half-breed, part human and part elvish. In other words…a Mutt.
---
Evryn is smitten right from the start and he has only one thing on his mind….making Lochan his.
Evryn tries his very best to get Lochan's attention….I liked Evryn's character, he was very bold. 😛
---
Lochan didn't stand a chance at rejecting him. 😉
I really liked the writing style of this author and as far as introductions go, this was pretty good. I was actually very surprised by the steam level and the humor in this book….and hey…there is even some Elvish!!!!
"Masturbar tu-ehr uncäil assi iré" "Have you just told him to go wank his uncle's donkey ?"
I'm very curious to see where this story is gonna go, it definitely captured my attention. It was very short though and it felt unfinished (which I guess it is because it's an introduction).So as far character- and world building, there wasn't much. Hopefully, this will be different with the full novel.
I love elves, so I will surely give the upcoming novel a try.
A copy was generously provided by the author to DirtyBooksObession in exchange for an honest review.
---
---