Bitter Legacy by Dal Maclean
*****5 Stars*****
---
What a fabulous journey! And to think that I almost skipped it!
Cutting to the chase:
Bitter Legacy was an overdose of feelings. Euphoric feelings with WTF moments, hysterical feelings, anxious feelings, rage feelings with WTF moments, compassion feelings, tenderness feelings, sadness feelings, thrilling feelings, did I mention the WTF moments?? yes? ok but I want to do it again because of What.The.Actual.Fuck!?
I was utterly drawn to Jamie, overwhelmingly connected. I felt him with my heart.
The other MC – Ben – left me growling like a rabid dog.
---
Despite the completely opposite reactions, they hit me with the same extent of passion.With Jamie, my passion went to the extent of wanting to take my heart out and handing it over to him.
---
Whereas with Ben, the passion drove me to the extent of hysteria rages.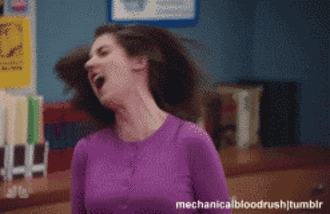 ---
It hurt me so much when Jamie tried to keep up with Ben's wicked lifestyle.
---
Not him, though. He didn't play it well and that's the reason it was so painful to watch that.There was no dull moments plot wise. In fact, It was all too much, but in a very good way. The result was powerful, intense and overwhelming.
The secondary characters were meticulously crafted and I want to mention how much I liked them all. Kudos to Ingham as we rarely have a chance to see a leading female boss in a predominantly male world.
---
####From now on this review contain spoilers####
Now, let me show you my ugly side. I basically went until the end of the story rooting for the beautiful moment where I would finally see Ben crawling and begging for a chance with Jamie. But my pitiful feelings have changed of course; at the very end when it all came to light.  I don't believe you can delete memories of your first 9 years of life, especially when what you have lived through was so out of sorts. I am not talking about parental neglect here. I am talking about a batshit crazy hold-on-your-bits-I-am-going-to-cut-your-balls-out mother.
Can we forget this kind of abuse with a brand new set of lovely parents? Fuck, no! These memories will get tattooed on your skin, mind, and soul.  Somehow it will shape you for better or worst. For this reason, I don't believe Ben being the result of it, volatile and promiscuous the way he was, would have changed in a blink.
---
If I recommend it?
That being said, I love a book that can make me feel the way Bitter Legacy did, tying me in knots like a pretzel, toying with my emotions effortlessly. Therefore, despite my criticism about wishing a bit more time to assimilate Ben's transformation, in the end, I will give it 5 Stars. It's a remarkable story. Its impact was too big to get less than that. It will stay with me for a while.
---
---