Grounding Griffin (Made Marian #4) by Lucy Lennox
****3.5 Stars****
---
So far, I have read all the books in this series and I have enjoyed them all. Some I liked more than others, though. I'm having a bit of trouble rating this one, though because even though I enjoyed reading it, there were also some things that annoyed me.
---
Griffin in one of the adopted brothers of the "Marian" family. He was kicked out by his parents when he came out to them and has lived on the street for some time. After being beaten up and found by a cop, he is giving the choice to go to a youth center or into the foster care system. Griffin decides to go the youth center, which eventually leads to him being adopted by the Marians. Griffin still struggles with a lot of issues due to his past.
---
Now he's a freelance writer, who mostly writes funny pieces. Such as.. "how do gay men respond to cheesy pickup lines and pet names". This is how he meets Sam.
Sam is a bartender at the bar Griffin uses to test his pick-up lines and pet names. He used to be a chef, at a restaurant, but one awful review from a food critic ruined his dreams.Sam feels an incredible pull towards Griffin, who he's nicknamed "Fox", but he just doesn't understand, why the guy goes home with a different man every time, even when he seems uncomfortable.
---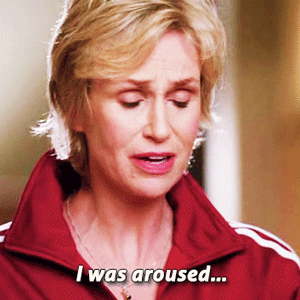 Griffin feels the same pull towards Sam and thankfully things get cleared up pretty quickly. Which leads to some very hot scenes. If there is one thing about this book that I have absolutely no complaints about, it's the steam. It very very nice 😉
"Do you want me to bend you over my bed and fuck your ass, or do you want me to lie you down on your back and go slow and sweet? Because I want to do both. I want to take turns fucking you and loving you all night until neither one of us can move again"
---
These guys become closer and closer but even after months of fucking and spending all their time together, Griffin still has problems when people refer to them as "boyfriends". This is when I started to get a bit annoyed. I could understand where his issues were coming from, but he just kept pulling the same shit over and over again, which made me lose patience with him. The fact that Sam was always giving into him and his issues, didn't make me happy either.
---
So, that's what it comes down to. I liked the book, but Griffin annoyed the ever loving shit out of me. Still, there were times, when I also loved the ever loving shit out of him. Confused much….The parts with the family had me cracking up. I loved Granny, Irene, and aunt Tilly !!
"Do you have any idea how filthy that girl's mouth is when she really gets going. If we miss Ginger's delivery because you had to clean man juice off your boyfriend, then I'm gonna be pissed."
I'm gonna go with 3,5 stars for this one and you can bet your ass I'm gonna read the next book because to me this series is very entertaining.
---
---