~Review~ by ❤ Mary ❤

Mr. Perfect (Mister #1) by J.A. Huss
****4 Stars****
---
Ellie is a beautiful woman, with a great job and very successfully at what she does. She loves her job, but after seven years, she wants something more. She is also very delusional, sending delusional messages to her her boss, with a house, baby faces, and dogs.
So…when she decides to give her two-week notices, a new boss arrives at the company. Hot sexy boss. But after their meeting, she will not go away as easy as she thought. 
---
Mac is the new boss. Hot as fuck, rich and with a secret from the past. Mac was charming from the moment we meet him. His confident, dominant, demanding and has a dirty, filthy mouth.
---
Their chemistry between them is off the charts. I love their first encounter. Hot damn. Mac is a demanding man, and I love that too. They try to fight the attraction between them, but with no chance. I enjoyed very much that the story was told in dual POV.
---
The sex scenes between them..sex against the wall, sex on the desk, sex in the bathroom..fucking HOT HOT HOT
---
What I didn't enjoy was Ellie. I wanted to slap her senseless for her delusional messages (what normal people does that?) and for the reason, she got mad at Mac. He didn't even know her, he just met her. Of course when a guy meets a sexy chick, wants to fuck her, let's be real. So why she got mad? I don't understand.
Anyway….every time I will think at the tampon, I will die laughing.
---
So…above all, I liked this book and …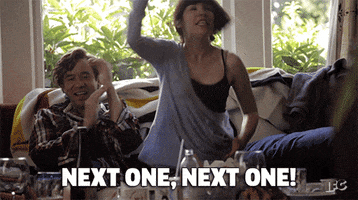 can't wait to read the next one.
---
---