Rock Chick Reawakening (Rock Chick 0.5)
by

Kristen Ashley
*****5 Stars*****
---
I absolutely love Kristen Ashley. She is one of my favorite authors and whenever I need a comfort read, I re-read one of her books.
Out of all of Kristen Ashley's wonderful series, "Rock Chicks" is my favorite.
So, when I found out that Daisy and Marcus were getting their own little novella, I was so happy, I peed a little!!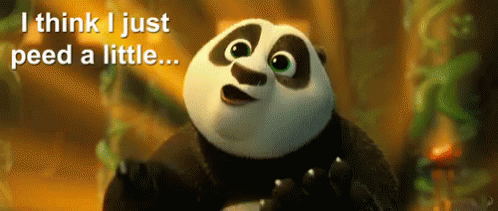 ---
I devoured this book !! It had everything a Kristen Ashley book is known for.
It was an emotional read at times and it definitely made me cry. It was also so very sweet, though…everyone deserves a prince like Marcus.
This book brings us back to the beginning when Marcus and Daisy got together. I have always wanted to know how they became a couple and what happened to Daisy in her past. I was so happy because all my questions were answered.I loved how she called Marcus her "honey bunches of oats"!!And I loved how, even though Marcus was always considered one of the bad guys, he is such a good guy at heart!!
---
I won't go into the storyline any more than this, because if you have read the "Rock Chick" series than I know you are gonna read this novella and I want you to enjoy every page on your own.
If you haven't read this series, then something is obviously wrong with you
…just kidding, but you should definitely give it a shot !!!
---
The only thing that would have made this story better, is if it were longer. I can never get enough of a good Kristen Ashley book, though, so I probably would have said that, if it was a 500 page novel.  😉
---
I will leave this review with some Marcus and Daisy romance…
"I handle you with care. I'll always handle you with care. I will never, not ever, Daisy, give you reason to leave me. I won't cheat on you. I won't beat you. The gambles I take will be in bussiness only, but you'll always be covered financially regardless. I like to drink, but I never drink too much. I've never taken drugs in my life. I like control and you can't be in control inebriated or stoned. To end, you're safe with me. You'll get from me only what you deserve, which is everything I can give you doing it handling you with care."
"Who woulda thought, givin' my heart, havin' it broken, learnin' to guard it, I'd learn something else one day. That bein' the best way to keep it safe is to find a man who'd prove he could handle it with care and give it to him"
---
---