~Review by ~Wendy~
Borrowing Blue (Made Marian#1) by Lucy Lennox
****4 Stars****
---
I enjoyed this story way more than I expected. It was funny, sweet, uncomplicated, steamy and at times a bit cheesy. It has some angst, but not much and most of that angst is caused by other characters. It wasn't a very deep storyline and not a whole lot happens, yet I didn't get bored. It just made me feel really good.
---
Blue and Tristan meet when Bleu is sitting at a bar at the Vinyard, where his sister will be marrying in a week. When Blue's ex walks in with his new boy toy, Bue isn't really happy, especially and it shows. Feeling a bit drunk and insecure, he ends up spilling the whole story to Tristan who is sitting next to him. Tristan figures they
should give Blue's ex a nice show to watch.
And so it begins…..with a kiss…
Blue feels overwhelmed. Tristan is good-looking, sweet, funny, an amazing kisser and very straight…
Turns out Tristan is not as straight as Blue thought he was because they end the night together in bed..getting it on.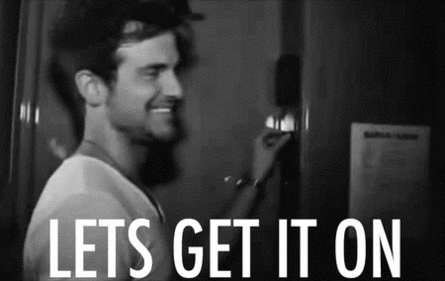 ---
The next morning, however, thing get a bit more complicated when they find out Blue's sister Simone is marrying Tristan's homophobic brother John. Tristan loves shocking his stuck up family, though, so they decide to continue their relationship for the coming (wedding) week
---
The week that follows is filled with crazy family members, secrets that come out, douchebag exes, awesome steam and a lovely dog that's loyal to the bone..
---
I really enjoyed this story and I can't wait to jump into the next one. I hope it will be just as entertaining…
---
---