~Review by ~Wendy~
Who We Are (Bear, Otter, and the Kid #2) 

by

T.J. Klune
*****5 Stars*****
---
First of all, this is the second book in this series and it should not be read as a stand-alone. Book 1 was awesome, so my advice, go read that one if you haven't already, you won't be sorry.
---
I finished the first book in this series and I was so captivated by all the wonderful characters, that I jumped right into this second installment.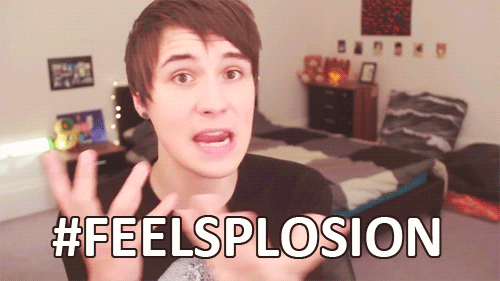 Again, to me this book was magical, I liked it even more than the first one. Once again, TJ Klune has managed to make my laugh my ass off and cry my eyes out.
I love how his books make me feel so many different emotions. I went from happy to sad, to angry, to worried, to relieved, to elated (not necessarily in that order lol)
---
The prolog of this book had me a bit confused, to be honest. After reading the first page, I actually started to worry. Damn but this was awesome ,start !! Were-bears and Were-otters.
---
"You made me pregnant and said I was fat with my love for you?" 
---
Once again we get a look into Bear, Otter and the Kid's lives and see how they are doing. I loved seeing them all grow emotionally. I loved seeing (Papa) Bear coming to terms with who he really is and what he wants. I loved the little "vegetarian ecoterrorist in training", also known as "the kid", he still makes me laugh my ass off.
As I understand his story will be book 3 and I can't wait to start that one.
---
I loved getting introduced to wonderful new characters and I hated saying goodbye to old ones.
I love this band of dysfunctional family members!
I can't wait to see what will  happen next!
Highly Recommend!
---
---