~Reviews by ~Wendy~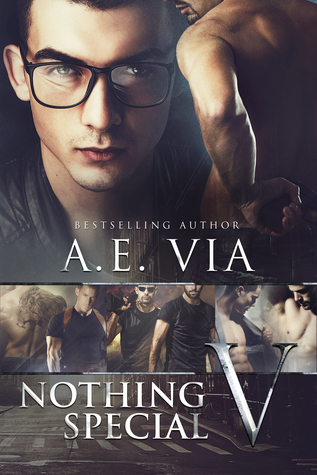 Nothing Special V (Nothing Special #5)
This book is a part of a series but can be read as a stand alone.
*****4.5 Stars*****
---
I have read all the books in this series and the spin-off. I also found out really quickly that A.E. Via's book are my crack !! So you can understand I was so excited when I found out there was gonna be a fifth book. That excitement tripled when I learned that it was gonna release early !!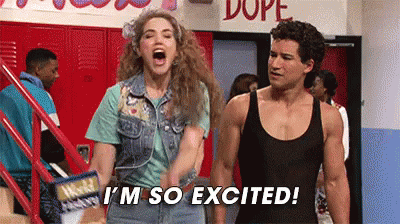 Fans of this series won't be disappointed. This book is a bit different than the others, though. It has multiple pov's and it isn't about just one couple. For me ,this worked really well, because we got the new love story of Tech and Steele, but we also got God and Day's voices and their story about their upcoming wedding. I absolutely loved getting more of God and Day, and all the other wonderful men in their Special Task Force !!
---
This book start of where book 4 ended, with a prolog of Day proposing to God. Did I already mention how much I love these guys ???
---
After this ,we are immediately thrown into an action scene, where we finally get to know more about "Tech", the task force's "genius hacker". I fell in love with Tech right at the beginning.
He was an awesome character, smart, sweet and a little bit insecure. Tech feels as though he's the odd man out on God's team. All the field agents are giants, fighting the streets for the greater good, while Tech sits behind his desk, feeling like he could do so much more. Tech might be smaller than the rest, but he sure as shit isn't weaker. All he needs and wants is a chance to prove his worth.
---
We also get introduced to a new member of the team. Steel is a former marine, who has served 20 years and even received a medal of honor. He has turned in his badge in Oakland, after a major fuck up by the department, cost him his partners life. Now his uncle, who is a councilman in Atlanta, has arranged a job for him on God's team….or well, more like a try-out really. Nobody really tells God what to do.
---
There is an instant attraction between Tech and Steel and I thought it was awesome, that even though there are so many handsome men on the team, this big ass marine only had eyes for the geeky tech guy.
---
Their growing romance was sweet and definitely hot. There was
even some very nice "dirty talk", which everyone knows I'm a big fan of!!
"Climb up here, minu armas. Want you to push that cock down my throat"
---
While this all is going on, God and Day are struggling with their own relationship. Don't get me wrong, they are still deeply in love, but God keeps avoiding all talk about the wedding and Day is getting pretty frustrated and hurt that they haven't set a date yet.
---
When Tech finally gets's a chance to prove his worth in the field, we get introduced to a new tech guy, "Free". His story will be next and I can't freaking wait !! Especially because his love interest is "Hart", the supposedly straight leader of the SWAT team, and God's best friend.
---
Fun fact: we also get a visit from Prescott Vaughn and his men .
For me, this was an awesome addition to this series and I hope there will be many ,many more !!
Please keep them coming A.E Via….I will read them all !!
---
An ARC was provided to me by the author in exchange for an honest and unbiased review .
---
---