Title: Torch
Author: Jocelynn Drake & Rinda Elliott
Series: Unbreakable Bonds #3
Publisher: SelfPublished
Release Date: October 24, 2016
Genre(s): M/M, Romantic, Suspense
Reviewer: ~Wendy~
Rating: 4.5 Stars out of 5
~Blurb~

Nine months ago, Rowan Ward thought he had it all. Now he's fighting to pull his shredded life together, buried in work and battling the kind of grief that destroys a man's soul. When fires spring up around Cincinnati threatening Rowe's friends and clients, he's thrilled to find his old Army buddy, Noah Keegan in town. They were a hell of a team when they served together, so in-sync, it was rumored they could read each other's minds.

Noah thought devoting his life to the Army would be enough. Then he realized he had no family and only one friend he cared about. When his enlistment was up, he found himself standing on Rowe's doorstep, looking only for friendship but secretly hoping for more. He needs to know if their one unbelievable night together years ago wasn't a mistake.

Caught in a dangerous game of fire and bullets, neither expects the inferno of emotion that ignites between them. One Rowe isn't prepared to accept. One that could break Noah.
---

Torch (Unbreakable Bonds #3)
by Jocelynn Drake & Rinda Elliott
*****4.5 Stars*****
---
Another amazing hit in this series !!! Damn but I love this series.
The only thing I don't love about it is waiting for the next book 😦  
Spring 2017 ??? That is way too long !!!
Anyways…about the book… 😛
I, like many, was a bit worried about this being Rowe's book. We all expected Ian first (I am dying for his book) and with Mel's recent death it didn't make a lot of sense…Except it did.
I shouldn't have worried because the story was awesome. Rowe's grief wasn't shoved away and Mel wasn't just forgotten. Noah was the perfect person for Rowe, to be honest. Their relationship made sense.
I won't say it wasn't hard to read at times, because it was, and my heart did break a few times for Noah. He wanted to be with Rowe so bad but…
He also knew that Rowe was still grieving and dealing with all his confusion.
---
That doesn't mean that Noah was just hanging around, waiting for Rowe to get his shit in order. They were friends first…which in this case was very important I think.
There was some back and forth on Rowe's part, and even though that normally annoys the shit out of me, I understood how Rowe must have been feeling. Them being such good friends and understanding each other, made everything a bit easier. At least that's how it felt to me.
When they came together, they torched the sheets !!!! 😀
There was a little less steam in this one, which I understood, but what was there was seriously HOT…
The side plot was also very entertaining and will continue in the next book since things are still unresolved. In the end, I think it will all come down to Ian.
Wonderful wonderful Ian. 😀
Since we're talking about Ian right now…I have one little complaint about this book and as my buddy-readers Susan, Karlijn, Elsbeth and Marte know, I can't let this go. Where the hell was my all time favorite character Hollis ??? He had way too little page time !!!
---
Even though the time he did get was freaking hot and awesome…I missed the hell out of him. I love that man and his crumpled clothes….he always makes me laugh !!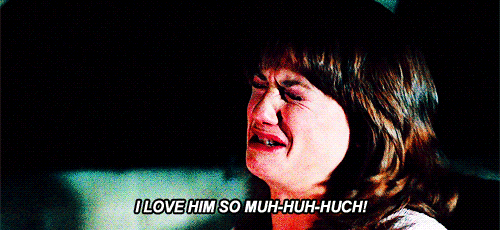 I was so so disappointed…I can't help myself…I have a huge crush on Hollis.
Guess I will have to suck it up and wait for the next book…I need it now !!!
Awesome book loved it and I'm sure I will love the next one even more !!!
---
---