Review by Judith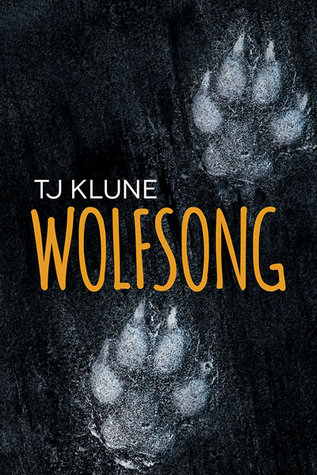 Wolfsong by T.J. Klune
*****5 Stars.*****
---
He said,"There was never anyone else the entire time I was gone.There was never anyone else for me.Because even if you couldn't hear me when I called for you, the howl in my heart was always meant for you."
---
Every once in a while, a book comes along that you weren't expecting and just blows you away.
I'd read friends reviews for this and got the sample but the only thing putting me off was that it's quite long and the lack of steam.
Well, I started reading it and right from the first page it sucked me in and I was completely captivated by Ox.
---
---
He's 12 when the book opens, a bit of a loner with no self-worth.
When he's 16 he notices the house down the lane, which has been empty for a while, is now occupied by a family…
The Bennett's.
---
One day he meets the youngest,10-year-old Joe.A little blonde tornado who rocks into his world and won't let go.Little does Ox know that this meeting will change his life forever….
---
I've read a few shifter books but this is in a different league.

I loved the characters.
I loved the family and feeling of belonging.
There's love, loss, deep connections and bonds that are unbreakable.
It's the first book I've read by this Author and to say I was impressed is an understatement….the writing is simply stunning.
Just an amazing, emotional story…
---
---